Break a rule every now and again —
If you remember, our last Fall/Winter shoot for 2014 was a thing of nightmares. It was freezing cold, rainy, and thus a real damper on everyone's synergy. Knowing that, we took great measures this time in order to avoid a repeat incident. We took our shoot indoors (as it was called for anyway.) If you haven't guessed/seen it by now our direction was to shoot someone in solitary confinement — grief brought on though confinement in a single space but also through one's own thoughts.
—
Here's a glimpse at how it went down.
Shots by: DIYANNA D. and CAL.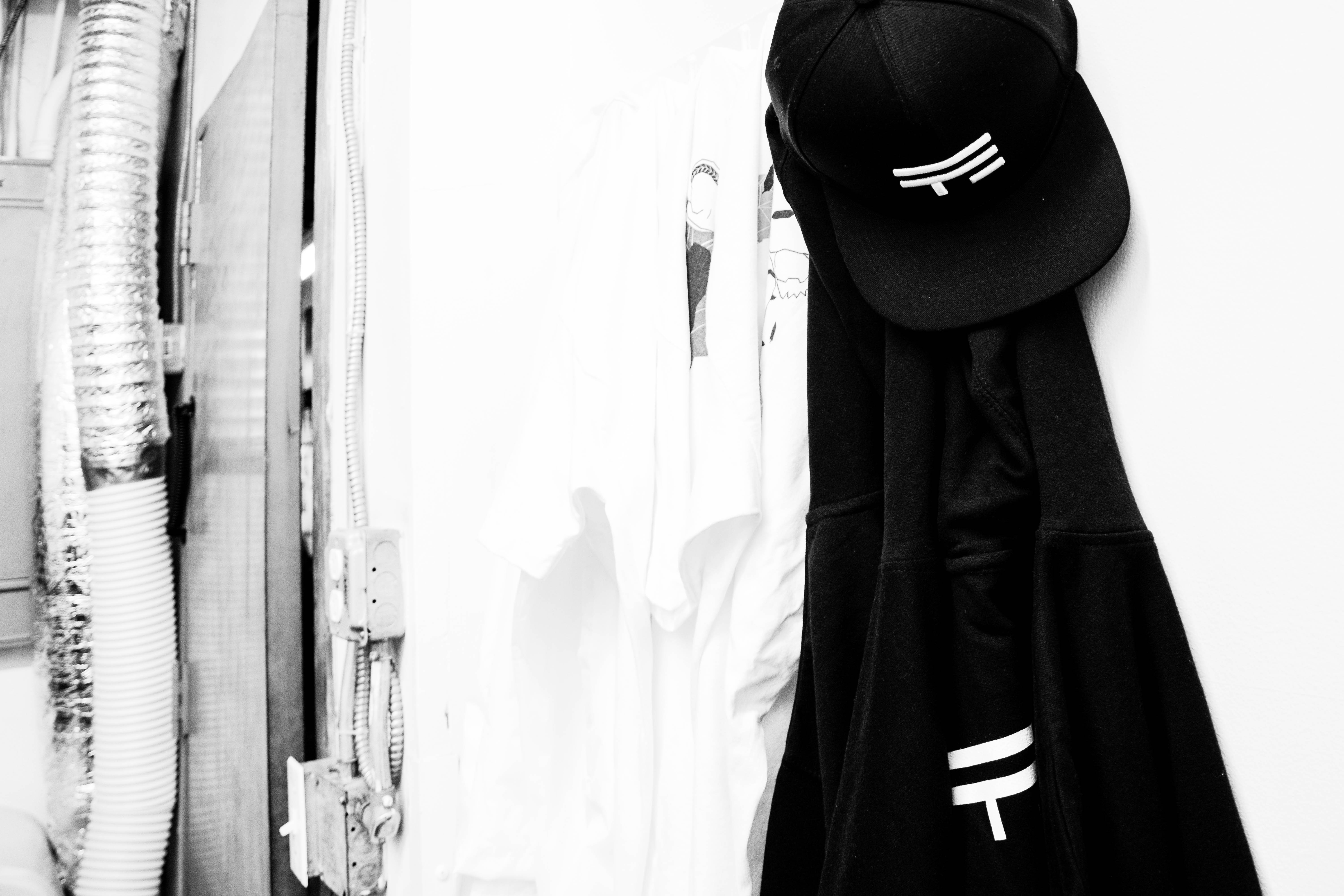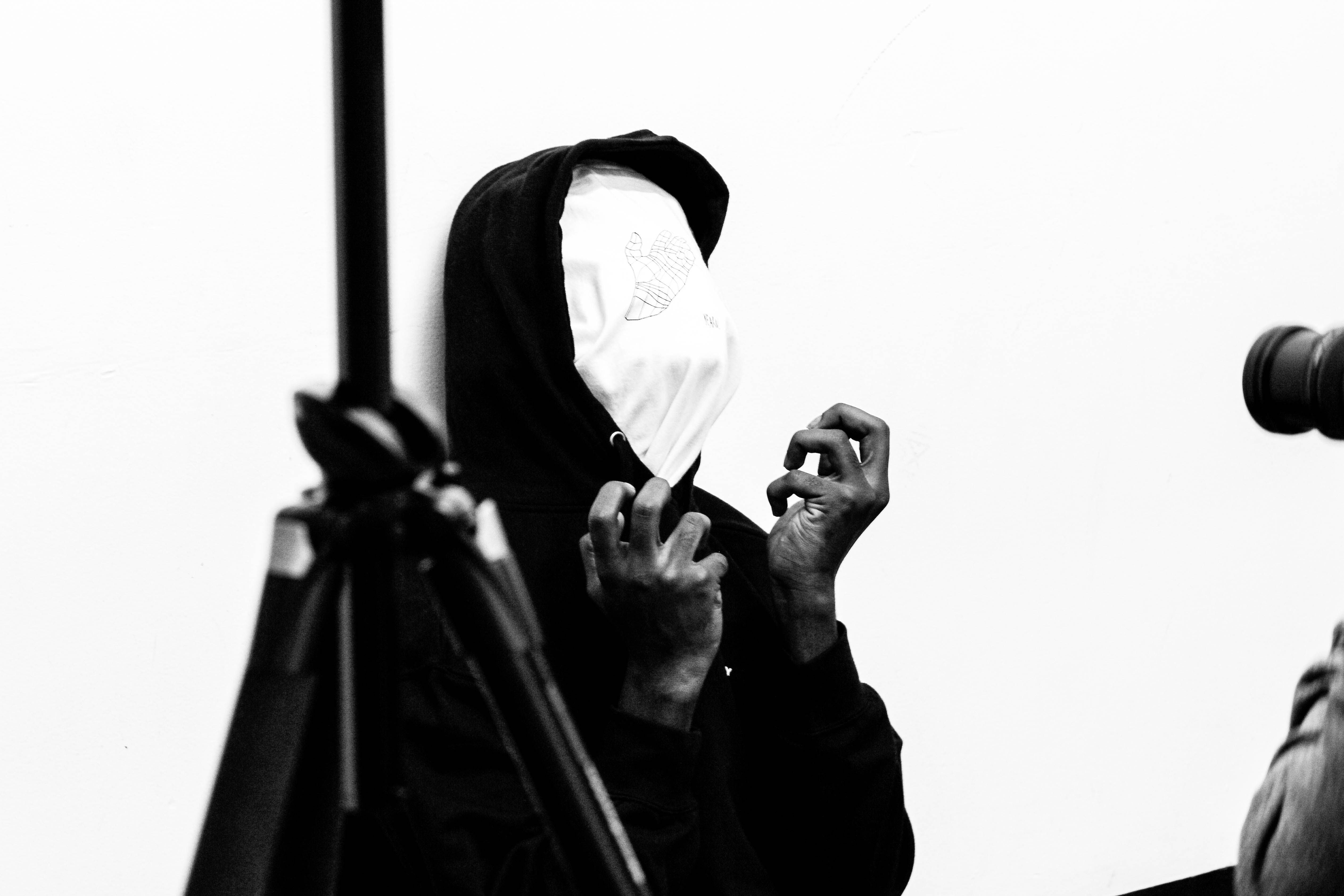 For the shoot we worked with JACOB MELVIN, a friend that funny enough, we met way back when we passed him our SUMMER '14 card on the streets while promoting our very first collection. We've been in touch since. We had a feeling that JACOB would be the right man for what we were looking for and we were right. Unbeknownst to us, JACOB has a theatre background which made shooting the lookbook video a breeze once he got in character. We squealed excitedly as we were rolling. We had an honest breath of relief as everything was going as planned. But these things never last that way for long.
When it came time for us to shoot the lookbook itself we lost our mojo. We set our gear and lighting up as needed but the shots just weren't coming out right. They lacked the emotion and eerie expressions that we had going for in the video. That's when JMNZN said fuck it. Breaking all the rules of third, of proper framing, head space etc. we literally shot at random as we had JACOB move as he did in the video. We really couldn't believe it ourselves and we laughed since but it worked. Rounds of "EYY!" followed.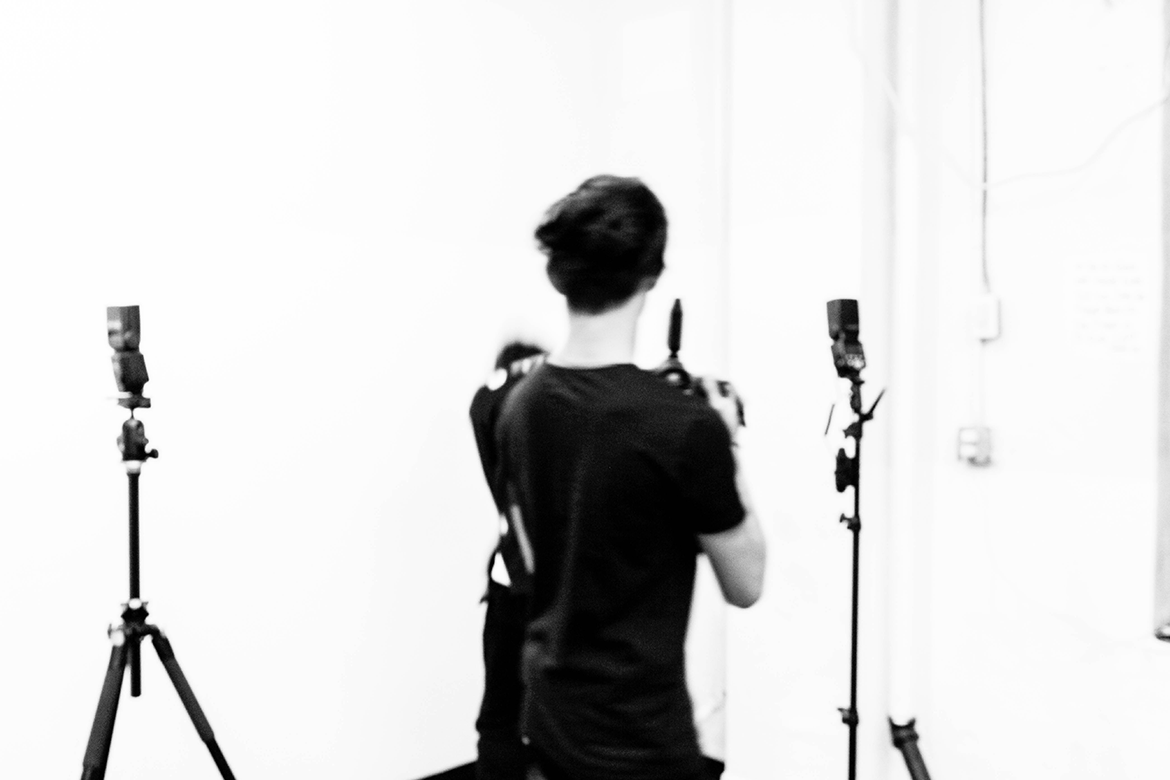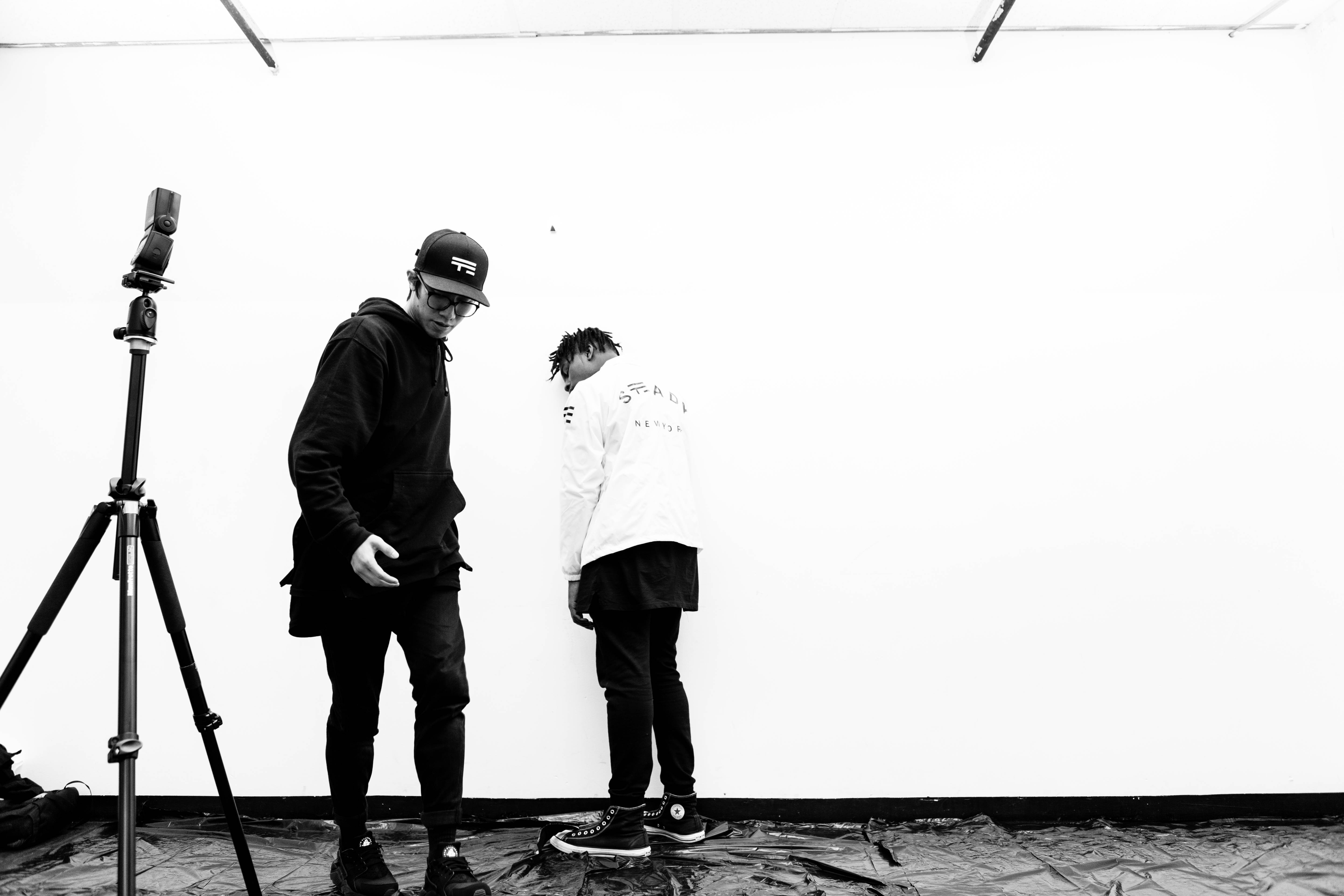 Fast forward a full week. NOV 14TH at 12 AM. 12 hours before the collection releases over at JMNZN's crib in Staten Island (the only place we could all work together at that hour.) There JMNZN was wired into finishing the video and MOS, our editor, chalkin' up some copy for the lookbook as I was rendering out the last of the shots.

The night continued like that. With some of us then back in Queens, ever few hours we checked up on how each of us were holding up. We all knew we were gunna get this shit done! That went on until about 6:30 when JMNZN send over the completed video. Thanks to the last waves of our dying energy drink high, we overcame the not quite functioning muscles and drooping eyes and managed to put the finishing updates on the site. And from there, well — y'all know the rest.
—
See the full lookbook here.
'GOOD GRIEF' F/W '15 Delivery 1 available now on our webshop.