The man behind our SUNRISE LOOKBOOK — NY/NJ photographer by way of Gainesville, Florida, PAOLO DEL CASTILLO sits down with us to share just who PAOLO was, is, and is to become.

—
STEADY: Tell me where you're from.
PAOLO: I'm from Florida but I was born in the Philippines and I lived there until I was 9 years old, which is when I moved. I spent the next fourteen years there. So I guess I'm "from" Florida.
STEADY: When did you get to New York?
PAOLO: July 12, 2016. I was going to move out of my hometown around the same time anyway. In hindsight, it was indeed a good time because I was fortunately able to meet a lot of good people, going to a lot of events.
STEADY: What's your favorite place to eat in Florida and why?
PAOLO: There's this Vietnamese place called 'Faith'. It's cheap and it's mad good. I could get a big banh mi and ice coffee for $5. That's all I ever ate for weeks. And I got to know the family, that thought I was Vietnamese, but I had to tell them I wasn't.
STEADY: Since you moved to New York, have you had a New York moment yet?
PAOLO: My first one was in Fulton St. Station this really, really drunk lady just walked up to the platform to sit on the edge of the yellow line. She was about to fall into the tracks and she wasn't listening to anyone talking to her. It looked like she was trying to jump into the tracks. But when the train came, she walked away.. She definitely wasn't waiting for the train.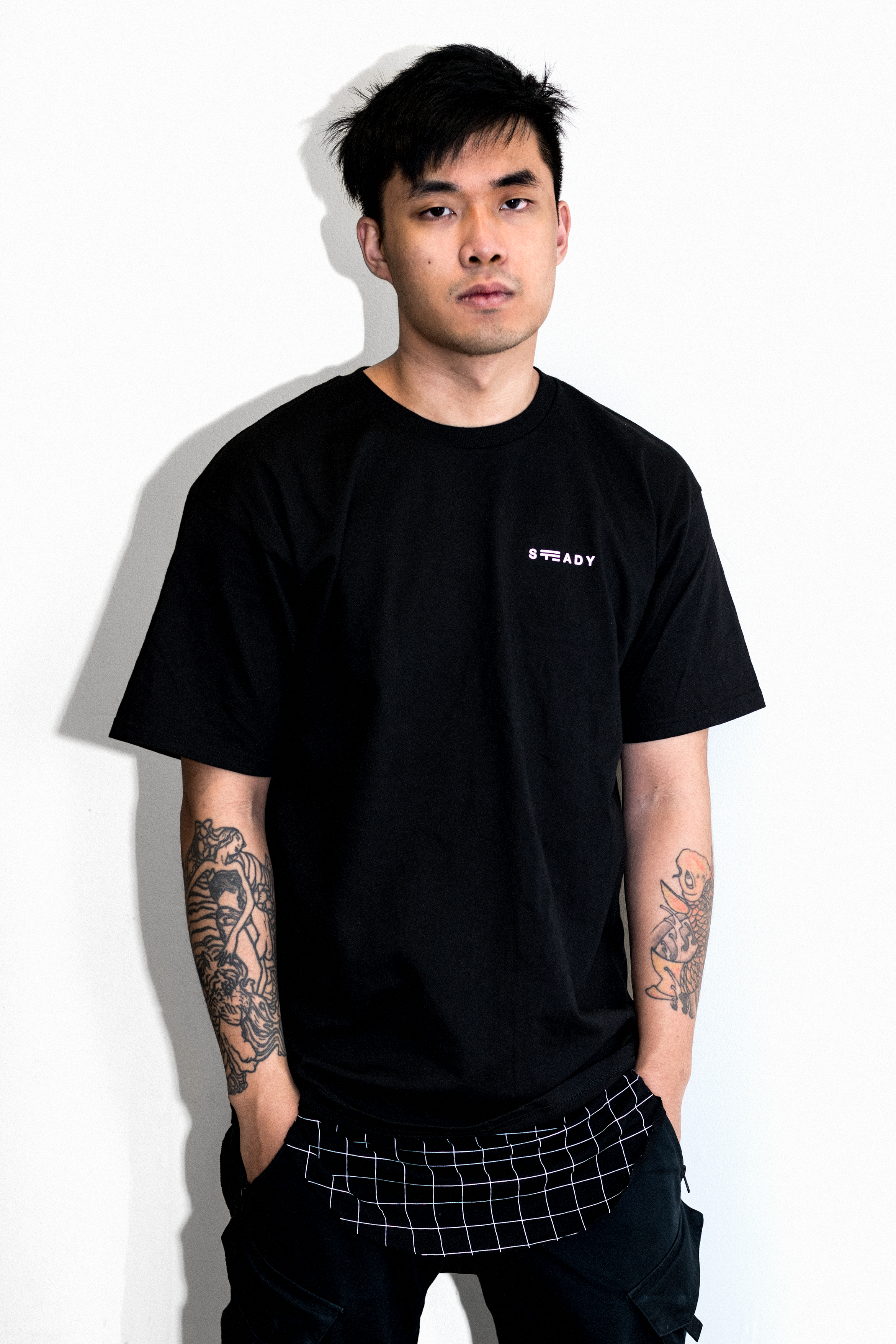 I have really bad anxiety.
STEADY: You know the emoticons that are on the Japanese keyboard? Which one is your personality?
PAOLO: [running away emoji] Because I have really bad anxiety. And the face itself is always me.
STEADY: Is that reflective on your best non-physical feature? What is your best non-physical feature?
PAOLO: People say I have a nice voice. I used to have a job as a telemarketer (kind of?). I would ask people to take surveys for The University of Florida. I was about to be promoted and.. I'm pretty sure it was for my voice.
STEADY: Would you just call yourself a photographer? Illustrator? What is it that you do? In a nutshell.
PAOLO: No, no, no. I don't like putting myself in a bubble. The reason why I started using different mediums on my work, be it good or bad, is because I thought to myself that I didn't want to JUST be a photographer. A lot of my contemporaries are JUST photographers. There's nothing wrong with that but what I'm trying to do career wise isn't JUST that. You can't just be one thing, you've got to be versatile. It's saturated. It's competitive. What can I do to be distinct? When you look at it, will you know it's from me? That's what I think of every waking moment. I'm not just a photographer. Or even just an illustrator. I just want to be Paolo.
STEADY: If you're Paolo, then, what piece of life advice would you give someone that wants to be doing what you're doing?
PAOLO: Essentially, I'm being myself, right? Be yourself. There's a series of questions that you have to ask yourself. 1) Are you really about it? 2) Is it really for you? Would you sacrifice for it? 3) Are you okay with doing that one thing for a really long time? So, ask yourself those questions. This is coming from a 23 year old who is still scratching the surface of his creative career so.. Don't take me too seriously. But I'm a firm believer that you don't need a college degree to do what I'm doing. I don't have one.
My parents aren't rich. We're immigrants. We don't come from money. They didn't realize how expensive school was here. I went to that art school. It was classist as hell. I don't want to say I felt unwelcomed but.. They definitely were constantly judging me. Also, call your parents often. They wanna know you ain't dying.
STEADY: What would you like to be known for? Regardless of what you do.
PAOLO: A master of all trades. Not all, maybe 2 or 3. Photography, drawing/painting, and the third one is a secret. Even to myself. Because I don't know yet. Like Jay-Z! He does more than just rapping. I'm not gonna say Kanye.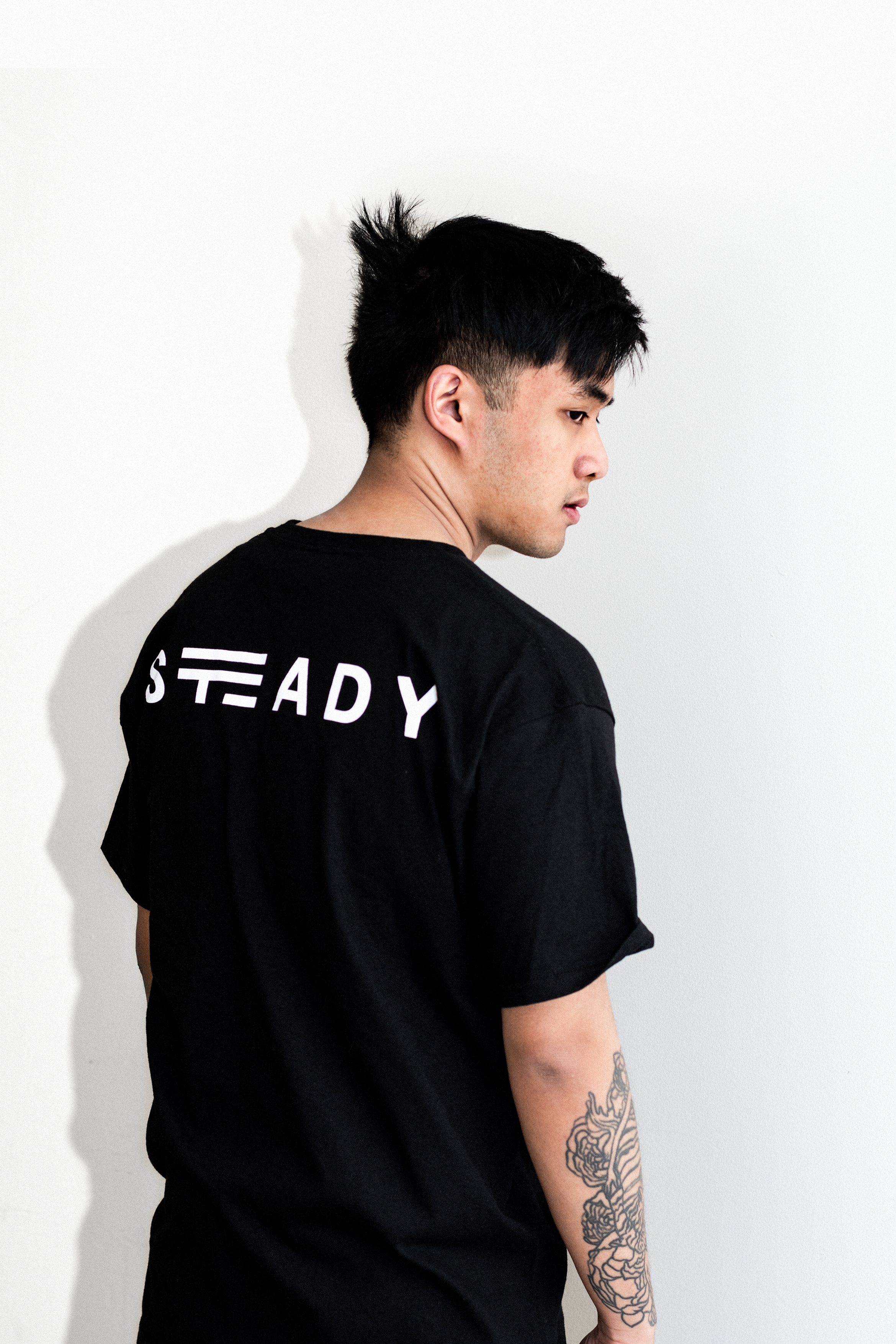 It's elitist. People think they're stylish just because they have it.
STEADY: Hahah, that actually brings me to the next thing! What do you like and dislike about streetwear?
PAOLO: The things I like are also things I dislike. I love the community. Like, sneakers count as a sub genre and I was really into it. A lot of my friends at school weren't into that. But there were people online in a community that I could talk to about it. It was so cool. And I made so many friends all over the country through sneakers and streetwear. So now, everywhere I travel, I always have someone to meet. But at the same time, the community is also a dislike because the bigger picture can be shitty. Look at resellers and the hype. Look at the people who broke the MetroCard machine for fuckin' Supreme. Or the kids that stole a bogo beanie right off that one Instagram girl's head. It's elitist. People think they're stylish just because they have it.
STEADY: What is a streetwear trend that you absolutely do not fuck with? Name multiple. Go off.
PAOLO: Supreme. Supreme and Bape. They're played out. The LV x Supreme collab was atrocious but I respect that they're at the point of being that high up in the game. Just that these brands are fetishized. That's all. The appeal of a good brand to me is how often you see it in public. I don't like wearing what everyone else is wearing. I won't say I'm not a brand boy, though. Uniqlo over H&M. Target over Wal*Mart. You get it.
STEADY: Last but not least, guilty pleasure? Something no one would have ever guessed.
PAOLO: Vaping. I vape, bro. Just not in public.
I just want to be Paolo.
—
Contributors: S. Lee