Philadelphia-based photographer and videographer SOPHORN SOK worked with us for our recent 'SUNSET' NORTH QS LKBK; more than showing us what he saw through his lens, he gave us a genuine way to see him.

—
STEADY: Philadelphia to Los Angeles back to Philadelphia..
SOPH: Let's see.. One year of college in Pennsylvania. And then to California, to North Hollywood. Then I moved back to Philly. And then after two years, went to Orange County. Then I got tired of it and came back to Philly. I'm a lot happier in Philly.
STEADY: Being from Philadelphia– what's your favorite place to eat and why?
SOPH: (Sighs) Damn… I love noodles. My favorite spot so far is this chicken pho spot. I think it's called Thang Long Restaurant. The #1. With extra peppers. I've never been a fan of chicken pho but when I had theirs I was like 'DAMN!' Everyone needs to go here. Whenever someone asks me for a pho spot, I tell them to go there. I might just go with them, it's just that good.
STEADY: And now you're just trying to get to New York?
SOPH: Yeah, New York is my next step now. I'm open, you know. If things work out. I don't know, I actually really don't know what to expect. I don't know where I'm going to be. Nothing is really planned at all. Pretty much just winging it. I know what I want to do. It's just a matter of finding the right people.
STEADY: Have you had a 'New York Moment' yet?
SOPH: Yo, I did have one of those. I've always heard about the rats. I've seen pretty big rats but this shit was not even exaggerated– when they say they're fuckin' huge, they're fuckin' huge. So it was a squad of five of them just chillin' on the railing and I'm like 'holy shit…' They're the size of my forearm, maybe bigger if I include the tail. Every time I took a photo, they stayed chillin', people just kept walking around paying no mind and I was still just like, '… Y'all don't see this?' They're mutated– they're big as dick.
It was aggressive..
STEADY: What do you dislike about streetwear?
SOPH: Honestly, I've never liked streetwear. I didn't get into it, more or less just apparel, until about 2-3 years ago. I definitely learned that it is a culture. And in high school, with the kids I knew, it made it into something that I wasn't fond of. It was aggressive.. Kids did the most just to get a piece of cotton. It didn't really have meaning to me at the time growing up. I didn't have the funds. My parents weren't going to pay for those things. And I didn't have the hustle mentality for streetwear to be the goal– I was focused on what I was going to eat, how I was gonna help my mom, etc. I guess the main reason why I don't like it is because I was never fortunate enough to indulge in that.
STEADY: What do you like about it now though?
SOPH: I like how much it's been changing. It's not the same as it was in high school; it's calmed down. Like Supreme and LV? That shit was crazy. I'm not into Supreme, in no shape or form at all, but it was dope for a skateboard brand to get up there with a high end brand. I like the evolution. It was so static before. It's caught my eye.
STEADY: What's a current streetwear trend that you absolutely do not fuck with?
SOPH: Vetements. ..Yeezys. Off-white is whack as fuck. I hate how people dress the same as Kanye West. Baggy long t-shirts, distressed, the boots, homeless man but not homeless– I see it and I think, 'you're a douchebag.' Anyone with Yeezys, I think they're douchebags. And dicks. So full of themselves. That's the bias I have about those. I don't like the Kanye steez… or rather, Shia LaBeouf. Don't know who came first in that wave.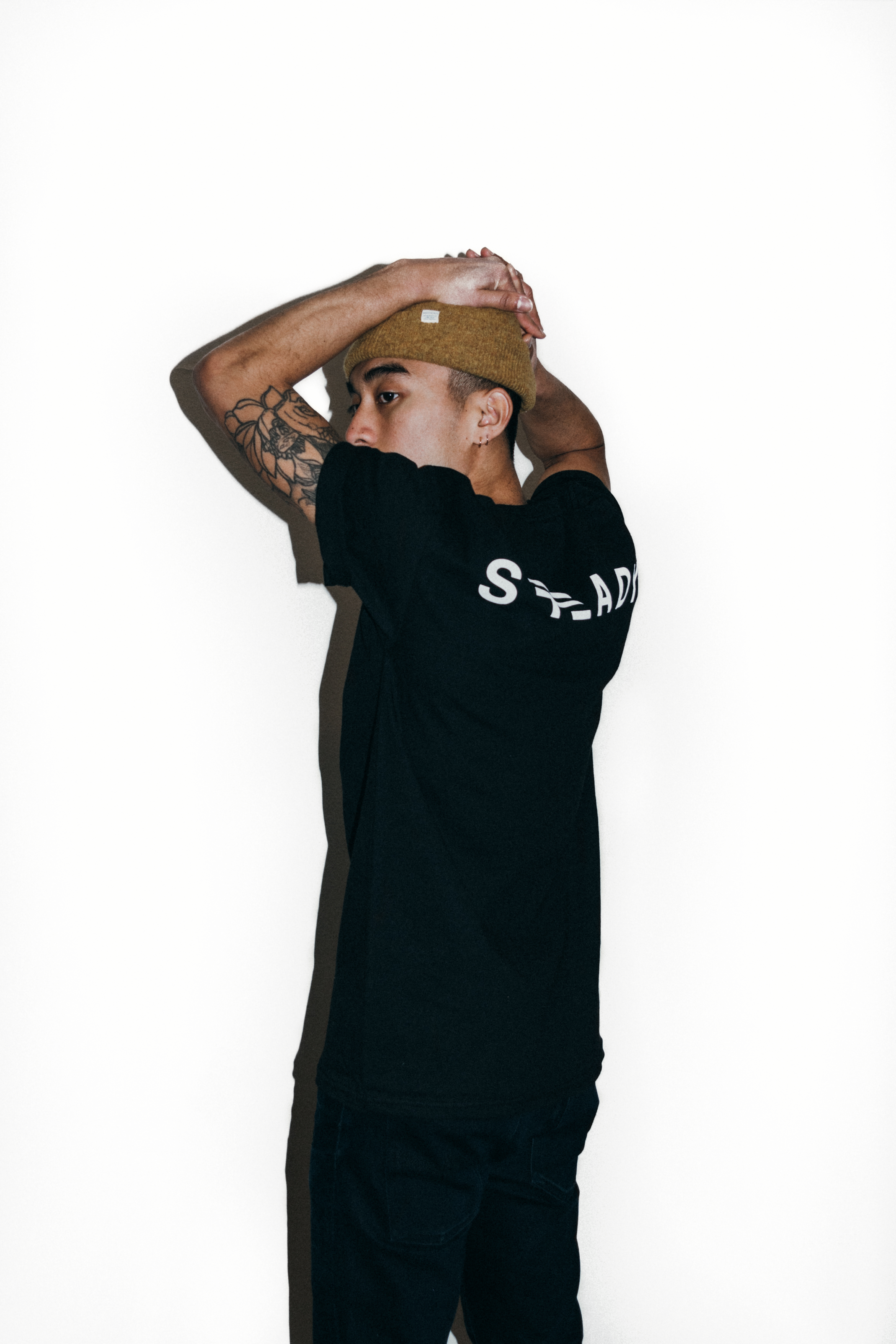 I'm living the dream job but not the dream pay.
STEADY: What's your best non-physical feature, in your own opinion?
SOPH: I feel like I'm super genuine. I don't want to get to spiritual but I believe feeling the energy of other people is real. People just feel it.
STEADY: With all the jobs you've had and places you've lived– give a piece of life advice to someone that wants to be doing what you're doing.
SOPH: Damn, I don't even know what I'm doing. I just know what I want. I feel like I live too intuitively. I do it when I feel like it's the right time.
Life advice? I feel as though people should just be flexible. I'm living the dream job but not the dream pay. Following that, pack light. Minimizing your lifestyle is one of the most effective things you can do if you want to move around. To do what I do, be intuitive. Don't read self-help books. Act on it. If it's not registering now, it's not gonna register. Apply it. If it doesn't work out, better have the backup plan to make it work if it's something you really want to do. And don't make yourself too available for people– people will depend on you for everything. People will take advantage of you; especially if you're in the creative field. Pace yourself. The best thing someone's ever told me is "you gotta eat shit". Dealing with bullshit to get to where you want to be.
STEADY: You say you don't know what you really do.. So what is it that you'd want to be known for?
SOPH: Maybe like a consultant.. Or a friend. I'd want to be like a role model because I've never really had one. I want to be able to help people up and still be able to make a living out of it, too. Whatever you consider me, I'll be that. If I'm shooting video, you can call me a videographer. If I'm shooting, you can call me a photographer– I don't want to have to say it. You say it, not me. Unless you want to call me a dickhead.. Because I ain't no dickhead. Otherwise, feel free.
STEADY: What's your guilty pleasure?
SOPH: What do you know about SHINee?
I don't want to have to say it. You say it, not me.
—
Contributors: S. Lee