It's nearing the end of 2016 so that means it's time to acknowledge and review our ten favorite sneaker releases over the past year. Despite the mayhem in game changing collaborations that Nike and adidas have managed to drop this year, we've got a list that isn't so saturated with the top two.
—
Source: Sneaker Bar Detroit
10. Asics x Reigning Champ Gel Lyte 3 — (Grey)
When it comes to really well done basics, especially sweats, Reigning Champ is the undisputed go-to brand. Their collab looked like a cozy hoodie. It was only right.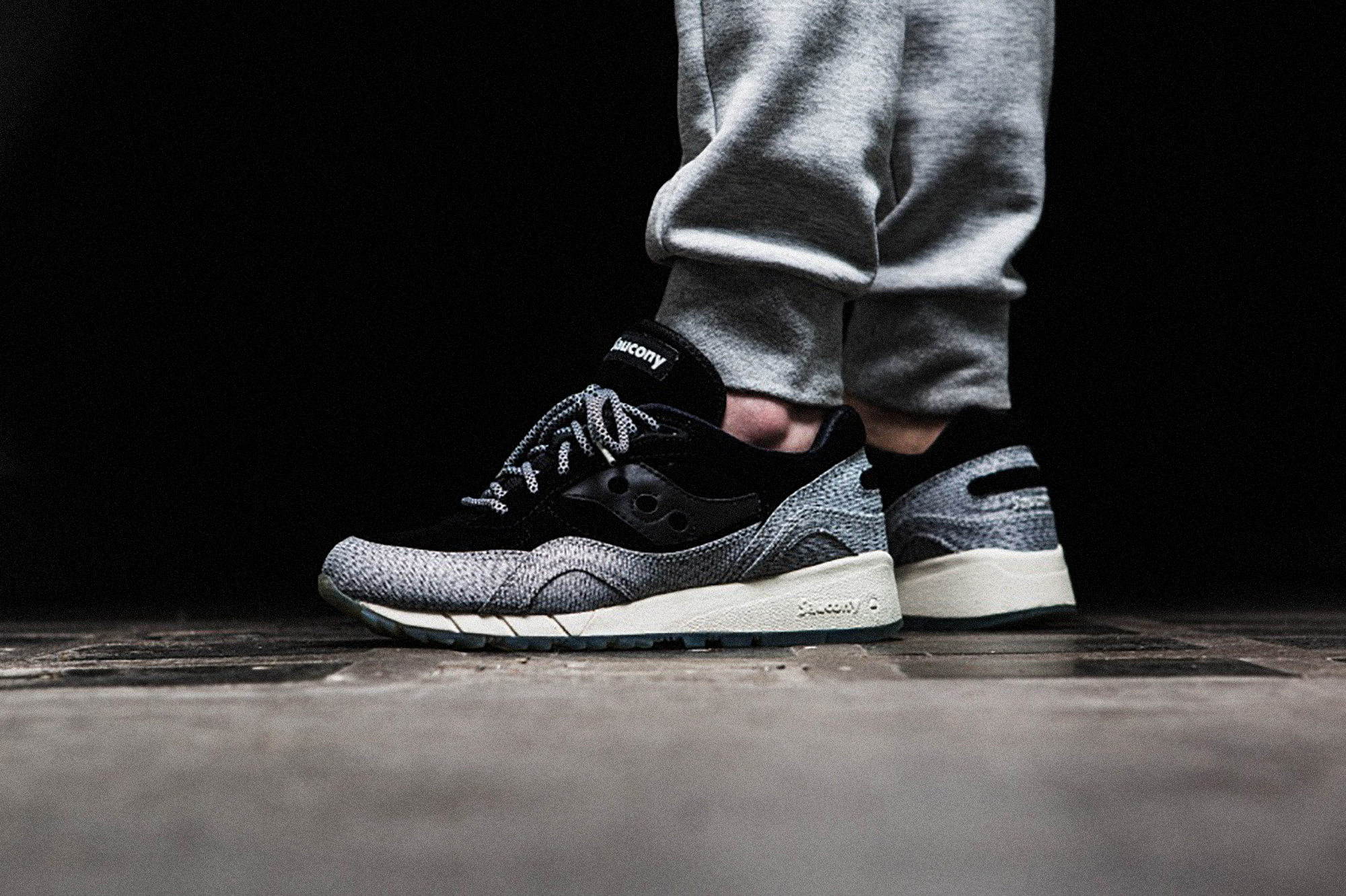 Source: Kicks Daily
9. Saucony Shadow 6000 — "Dirty Snow"
If dirty snow looked as good as these, NYC might not look like shit in the winter. Saucony has always been keeping a low profile but every year they'll sneak up on you and drop something hot enough for you to change outta your Timbs in the cold weather.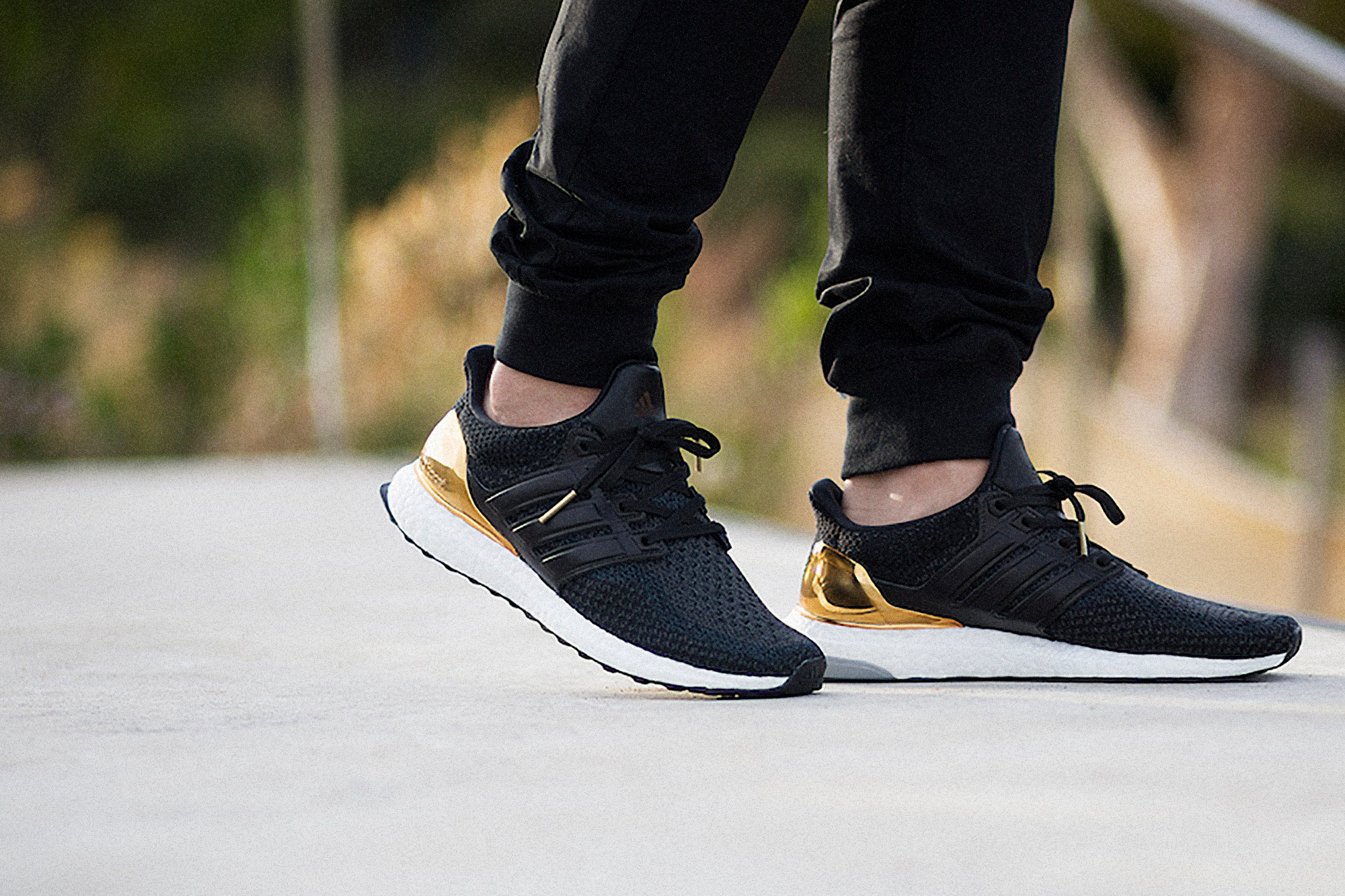 Source: Sneaker Bar Detroit
8. adidas Ultraboost LTD — "Gold Medal"
Ah, 2016, definitely the year of every fuccboi and their mother copping a pair of adidas Ultraboosts. It's a given that at least one managed to make my list. Honoring the 2016 Summer Olympics, adidas gave their highly sought after sneaker a leather cage makeover with a gold heel tab to top it off. A breath of fresh air from your usual pair, it's not a chart topper but different enough to hit the list.

Source: @mayimbe181
7. Vans x DSM Old Skools
Finally, someone made a checkerboard pair of Vans that aren't obnoxious (sorry, Supreme).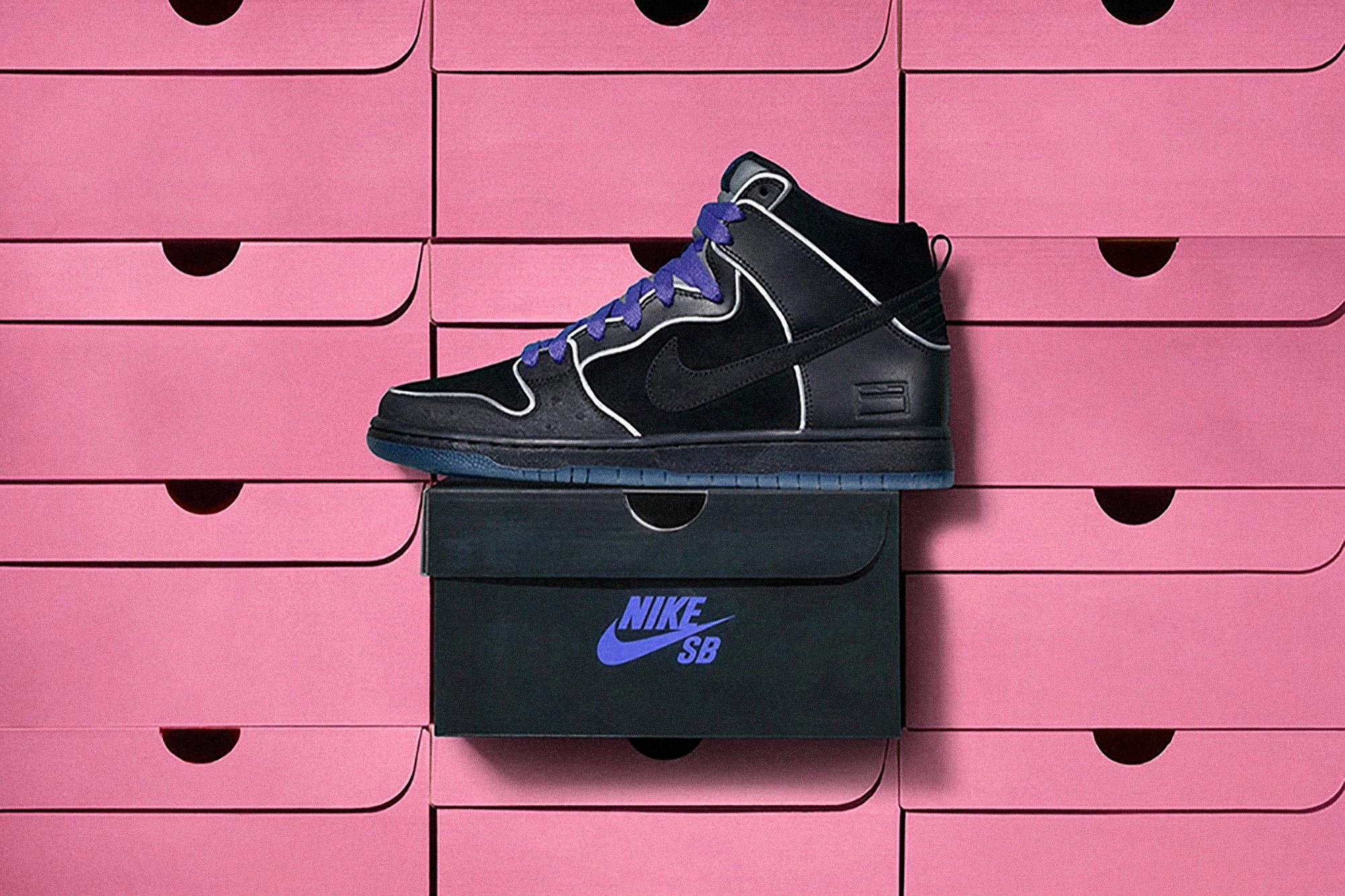 Source: Hypebeast
6. Nike SB Dunk High — "Purple Box"
Probably the most sentimental pair on this list, the Nike SB Dunk High "Purple Box" pays homage to all of its famous Dunks released in the black and purple boxes. Hints of ostrich leather and 3M tubing from the MF Dooms, bright purple laces courtesy of the Dinosaur Jr.'s and subtle black suede as a head nod to Send Help's; this pair is beautifully nostalgic, especially because I owned all three of those shoes at one point.

Source: More Sneakers
5. adidas EQT Support ADV — (Black/White)
It's been a big year for adidas; they finally stopped living in the shadow of Nike and came out with a lot of great designs, the EQT Support ADV is no exception. While many will stack their lists with limited releases and Kanye-designed sock shoes, a general release has made it to our list as a testament to adidas making new classics.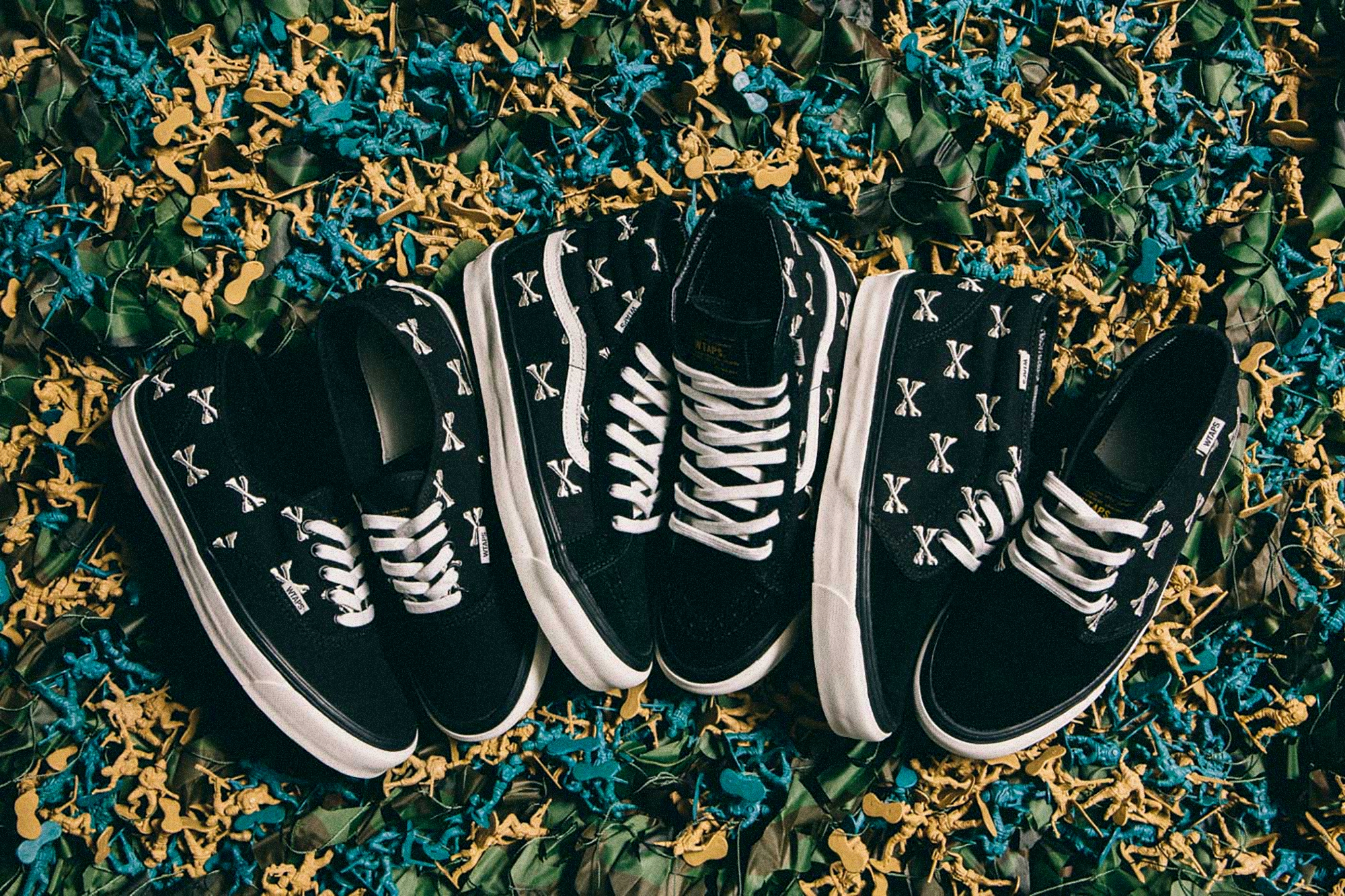 Source: Up There Store
4. Vans x WTAPS OG SK8-Hi LX Crossbones — (Black)
Vans killin' the game this year and they're back at it again with a WTAPS collab. Since 2013, the two brands have been turning classic silhouettes into streetwear must-haves and this year they've done it again.

Source: Asphalt Gold
3. Y-3 Pure Boost ZG Knit — (Black/White)
The holy grail of boost shoes, the Y-3 Pure Boost ZG Knit takes #3 just for looking clean as fuck. As if these weren't already stupidly expensive to begin with (shoutouts to Yohji Yamamoto one time), Jerry Lorenzo just had to wear them and all his fanboys started to resell them for more than twice retail. Smh.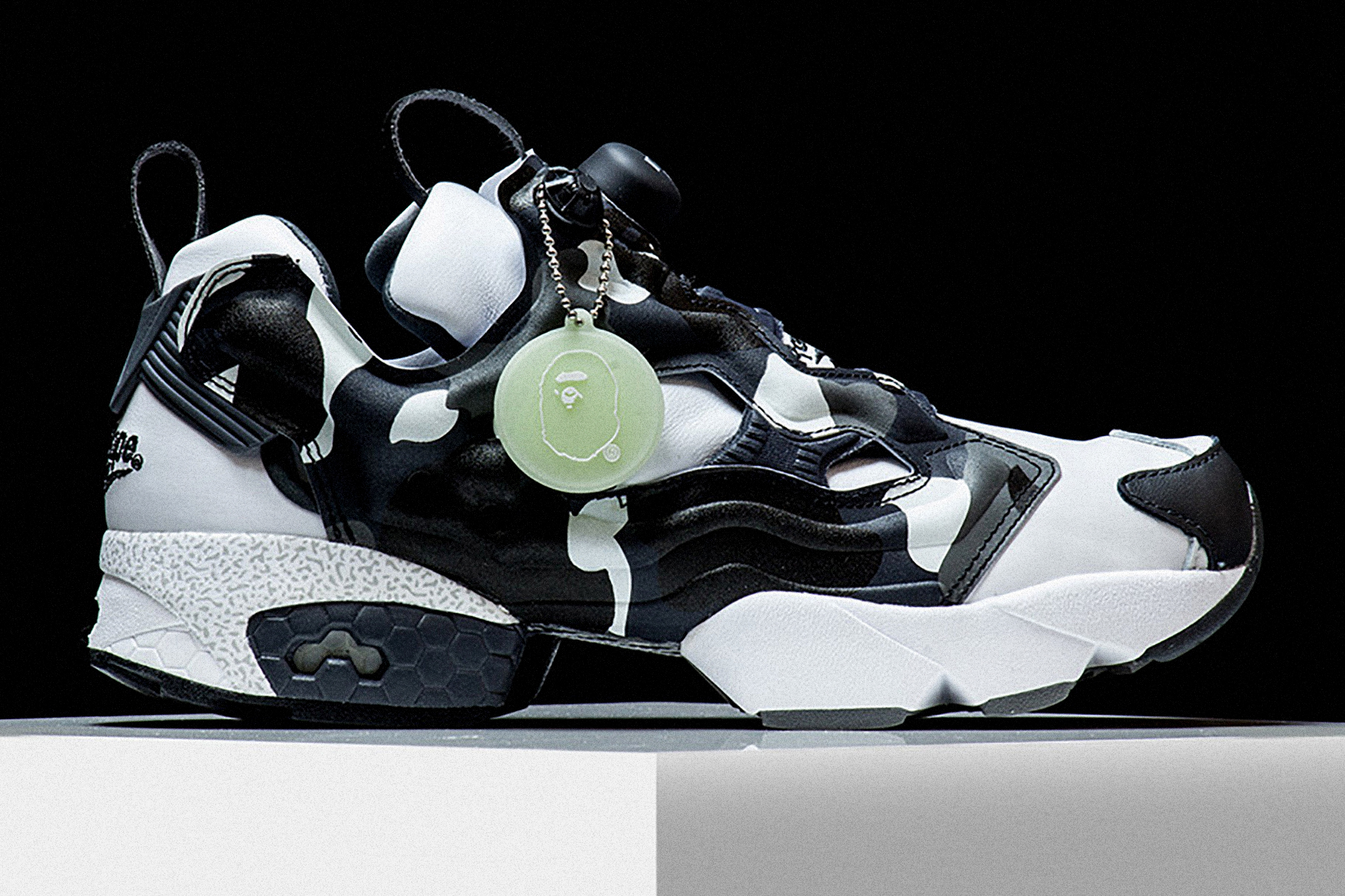 Source: Sneaker Bar Detroit
2. BAPE x MITA x Reebok Insta Pump
Attention: This is how you do a BAPE collab. Get those weak ass Bape X adidas NMD's outta here, Reebok finessed a better pair and you know damn well Cam'ron is gonna stunt on Joe La Puma with these.

Source: EU Kicks
1. Nike x Acronym Air Presto Mid — (Olive)
At Complex Con 2016, Russ Bengston and Joe La Puma both agreed that this was the sneaker of the year and received a lot of heat from Jon Buscemi saying it was only for the love of Acronym. Gotta disagree with Buscemi on this one (see: Nike X Acronym AF1 Lunar, it wasn't pretty or hyped). The fact that Acronym was able to take a shoe that hasn't been doing so well on the market ever since the birth of the Ultraboost and turn it into one of the best designed and highly sought after shoes in the game right now says a lot. With a flawlessly upgraded cage, side zip and general upper design; the Nike X Acronym Air Presto Mid takes it for our #1 sneaker of 2016.