—
わさび (WASABI)
Tokyo is like wasabi. Not that bright green toothpaste that comes packaged in an equally bright box but the real deal. The stuff of the root, sharkskin paddle and elbow grease. Identical to the stories of many of the city's first-timers, I expected the toothpaste — pungent neon lights that make the eyes tear followed by overwhelming tidal waves of cultural and subcultural differences.
Well, it's not.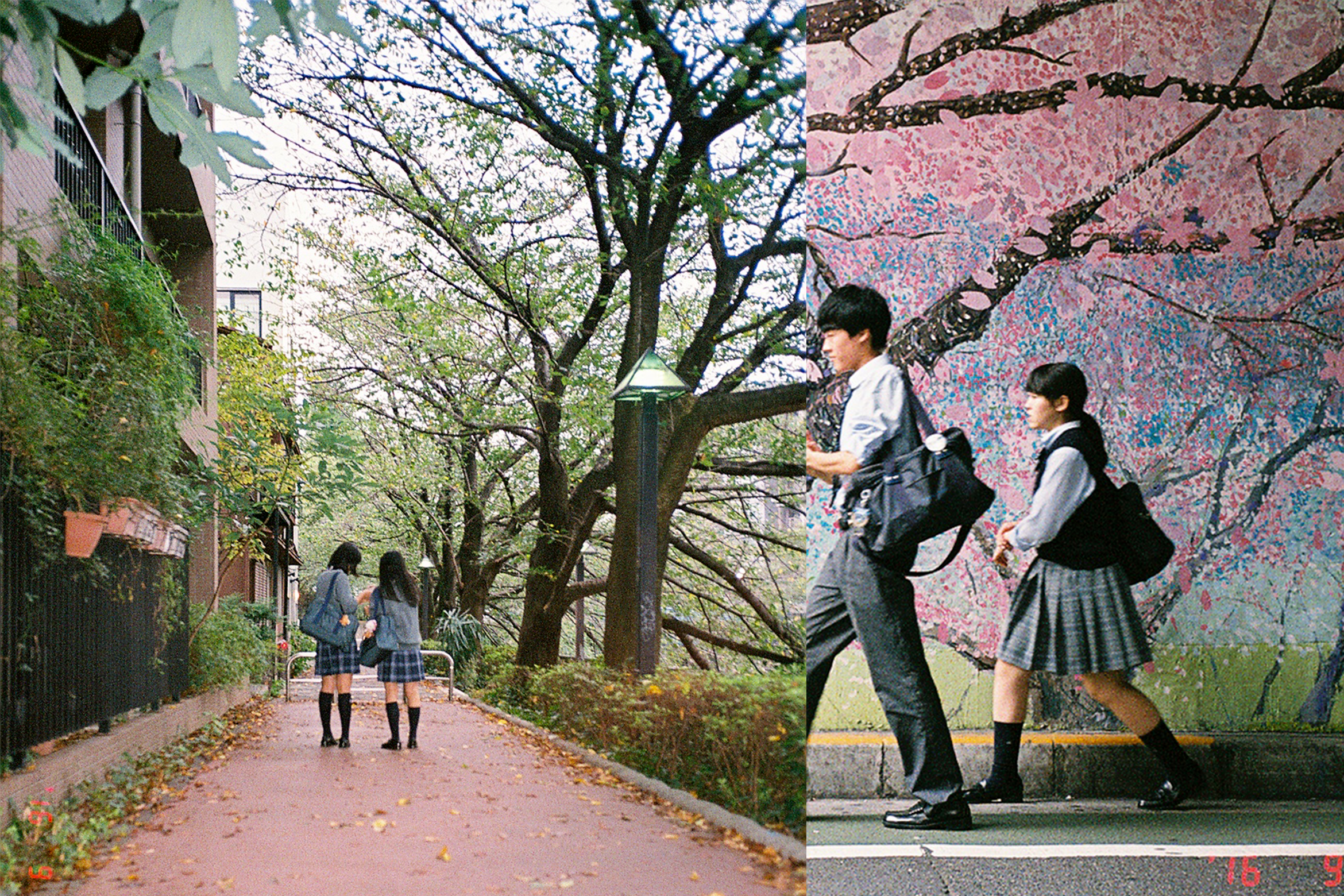 Never change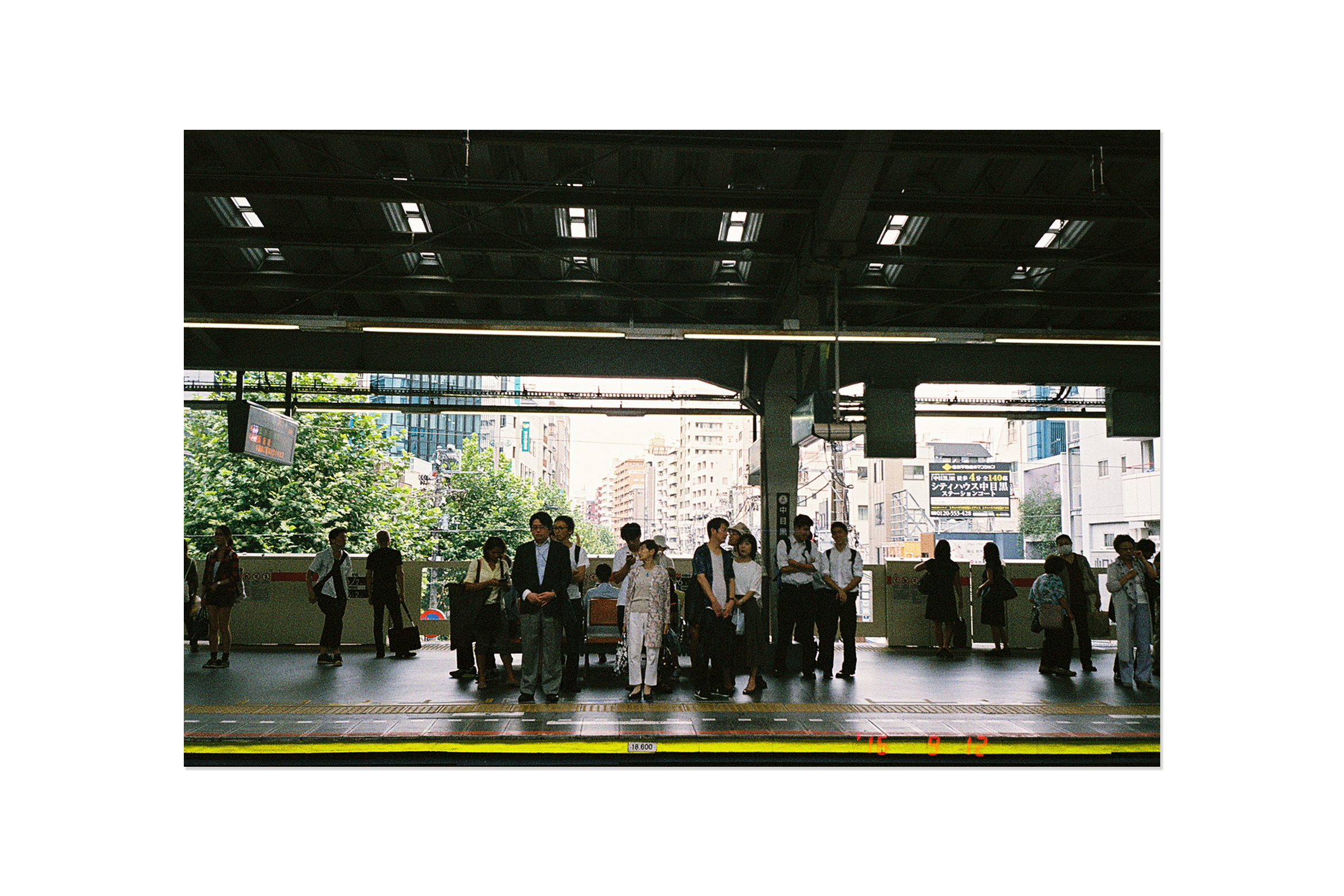 Advancements 1000 years ahead // Traditions 1000 years untouched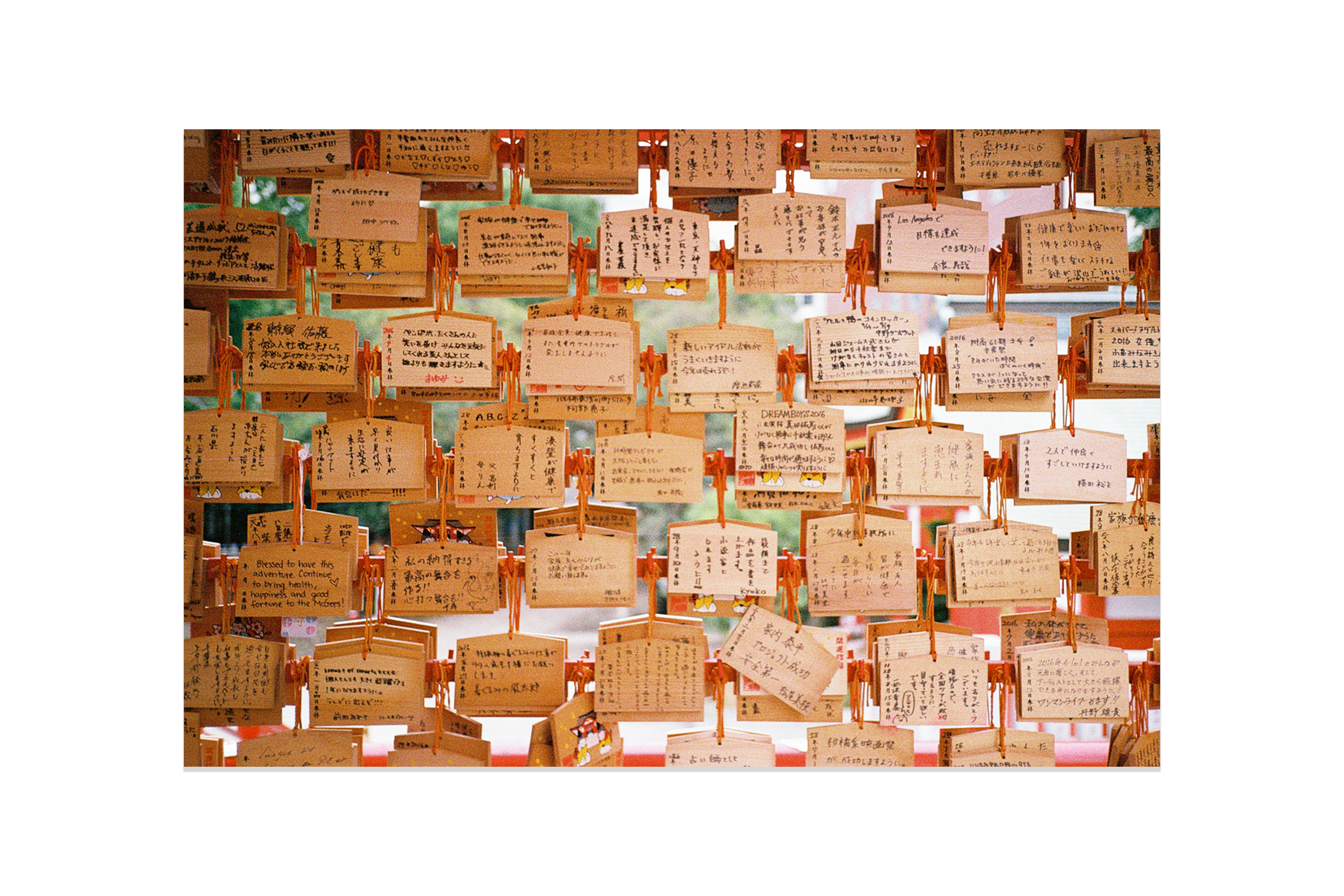 Like real wasabi, Tokyo is gentle. It enters the system, grazes the tongue and up the nose. And before you've come to recognize it, it's loosened it's hold on the senses leaving you questioning for more.
—
烏 (CROWS)
Tokyo is the capital of the "Land of the Rising Sun" and the cawing of it's crows at dawn mark each day's potential debauchery.
Wear what you want, how you want it. Squad up. Drink. Smoke. Trespass and get caught. Dye your hair. Run. Run from the Yakuza. Wait. Don't run. Shoot. Buy a waffle shirt. Just keep dancing. Stop. Take it in. Pass out.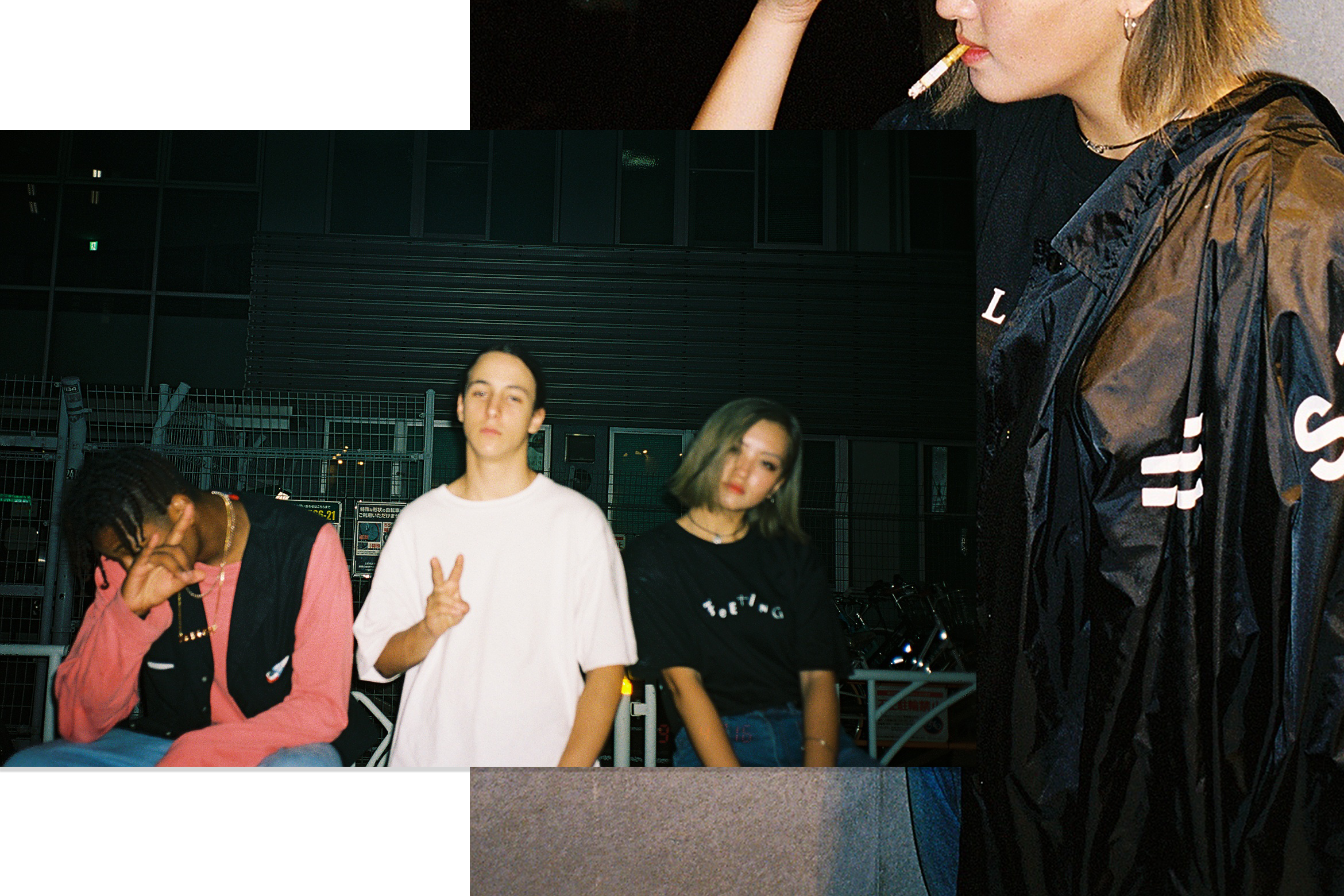 Blaise (kiLLa Tokyo), Illian, Marina
Fumika // Kazuki
We learned the sun will rise again here tomorrow.
—
硬貨 (COINS)
Tokyo is like it's coins. From the northwest to southeast, neighborhoods are varied like the ¥1 up to ¥500 coins. None are of necessarily higher value than another but rather distinctly different. I can't see the lights of SHIBUYA in NAKAMEGURO and I can't hear the still murmurs of ASAKUSA in SHINJUKU.

Akihabara // Yotsuya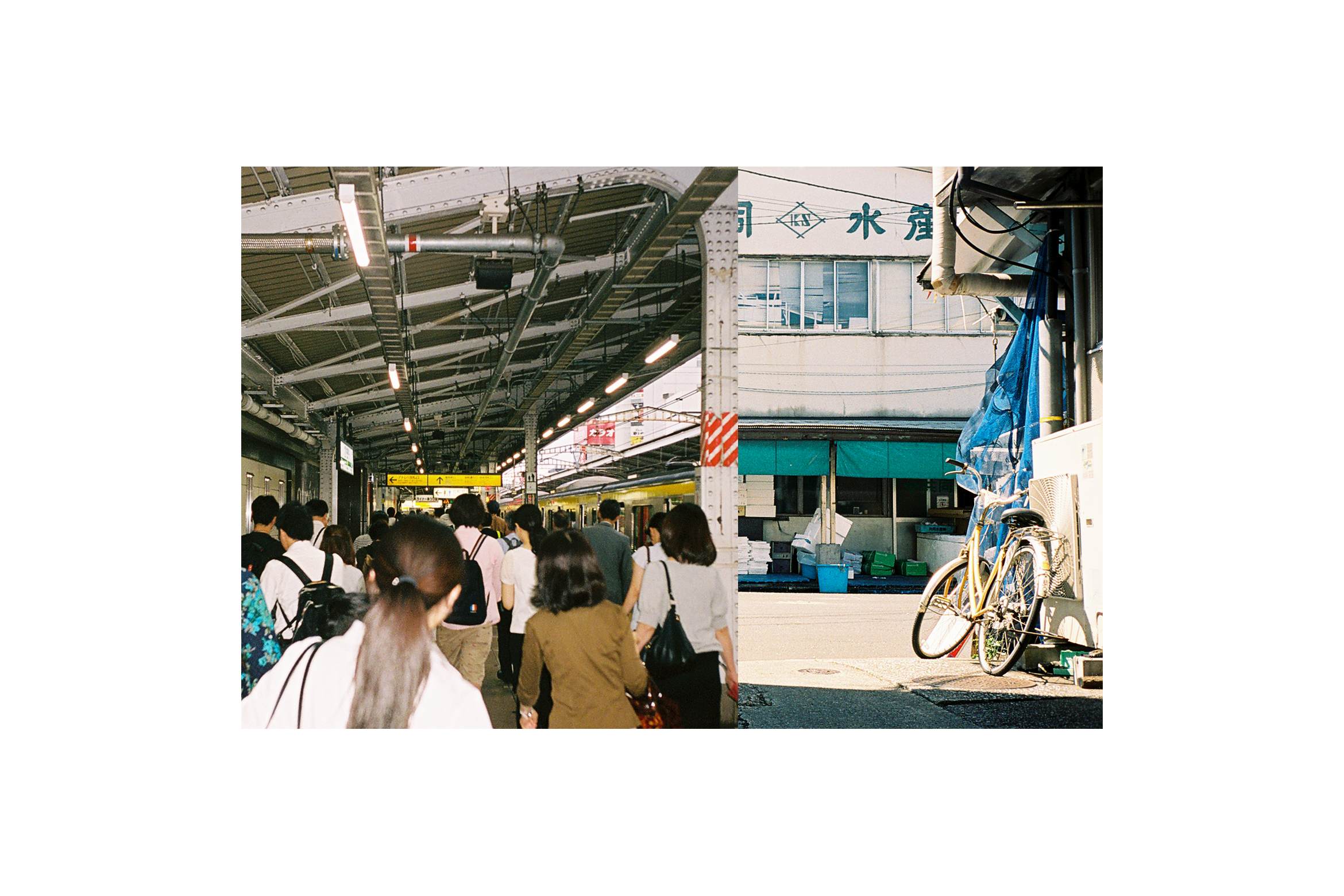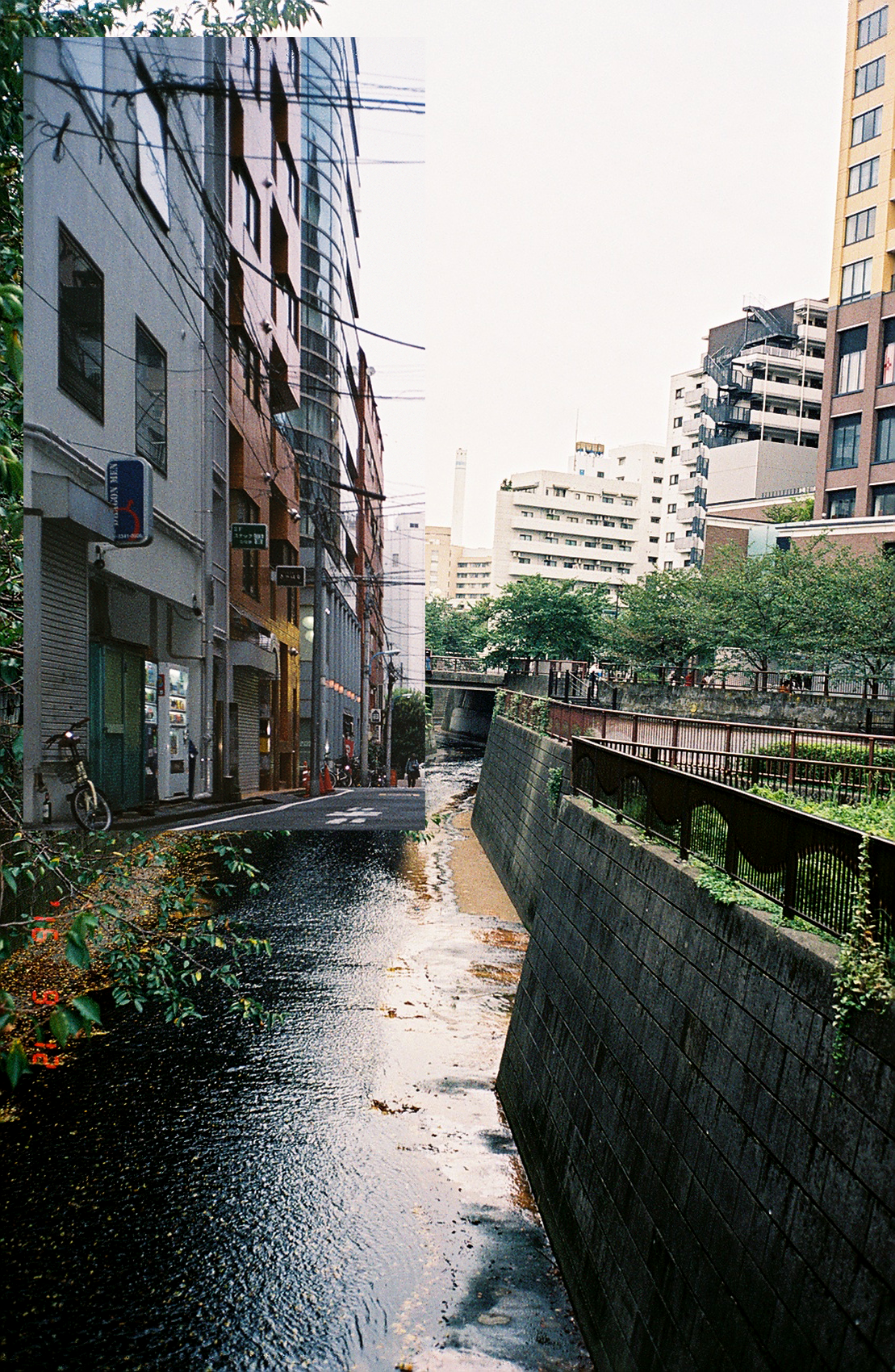 2-Chōme // 1-Chōme
But just as the change that weighs in my pocket. It all comes together.
—
交差点 (INTERSECTION)
Tokyo is the sound at each intersection — a punchy, repeated note that signals and beckons you to cross. One that doesn't stop unless you've successfully made it onto it's side, with whose who do never coming back quite the same. It continues to beat in my head.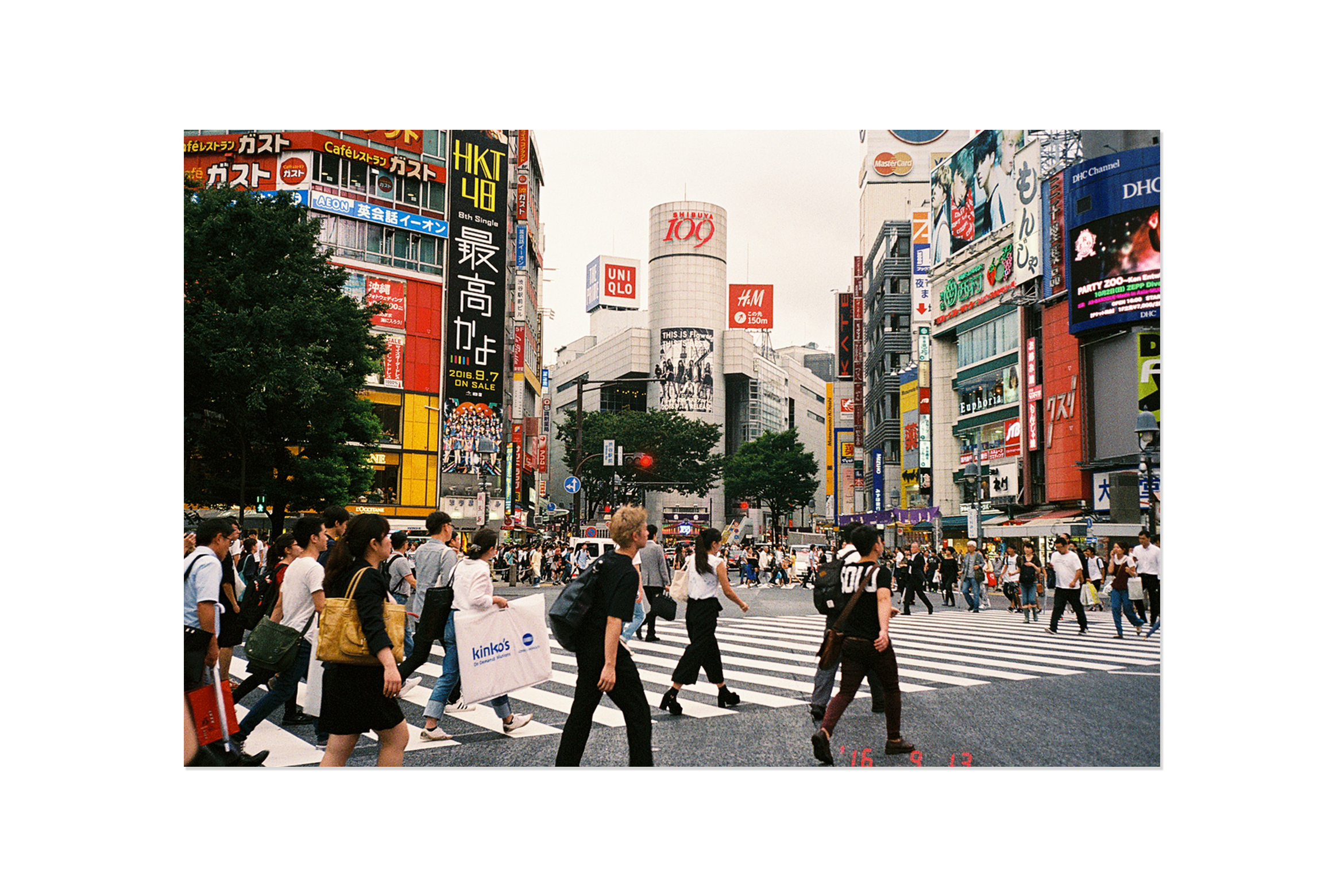 Until I cross again, またね.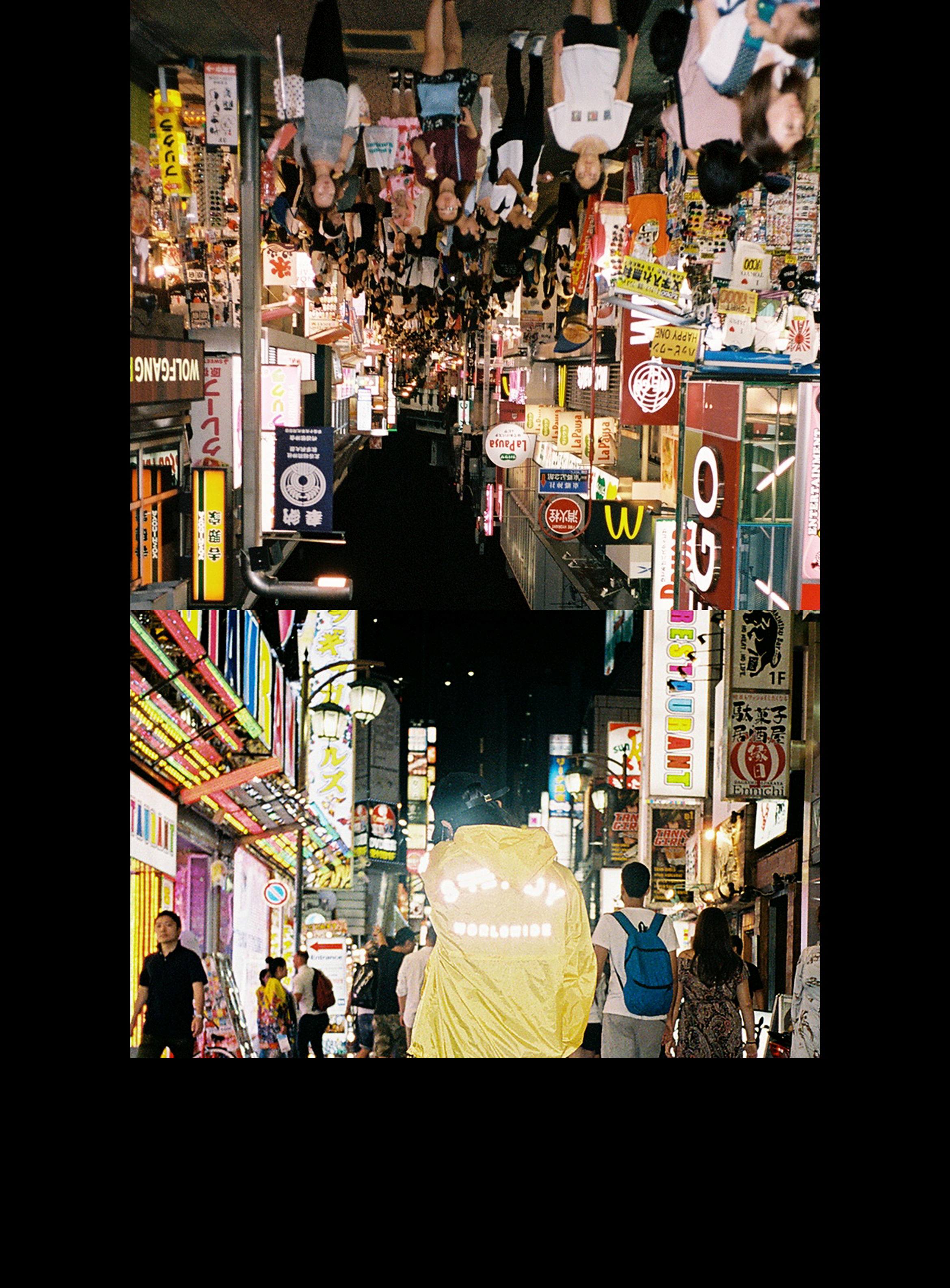 —