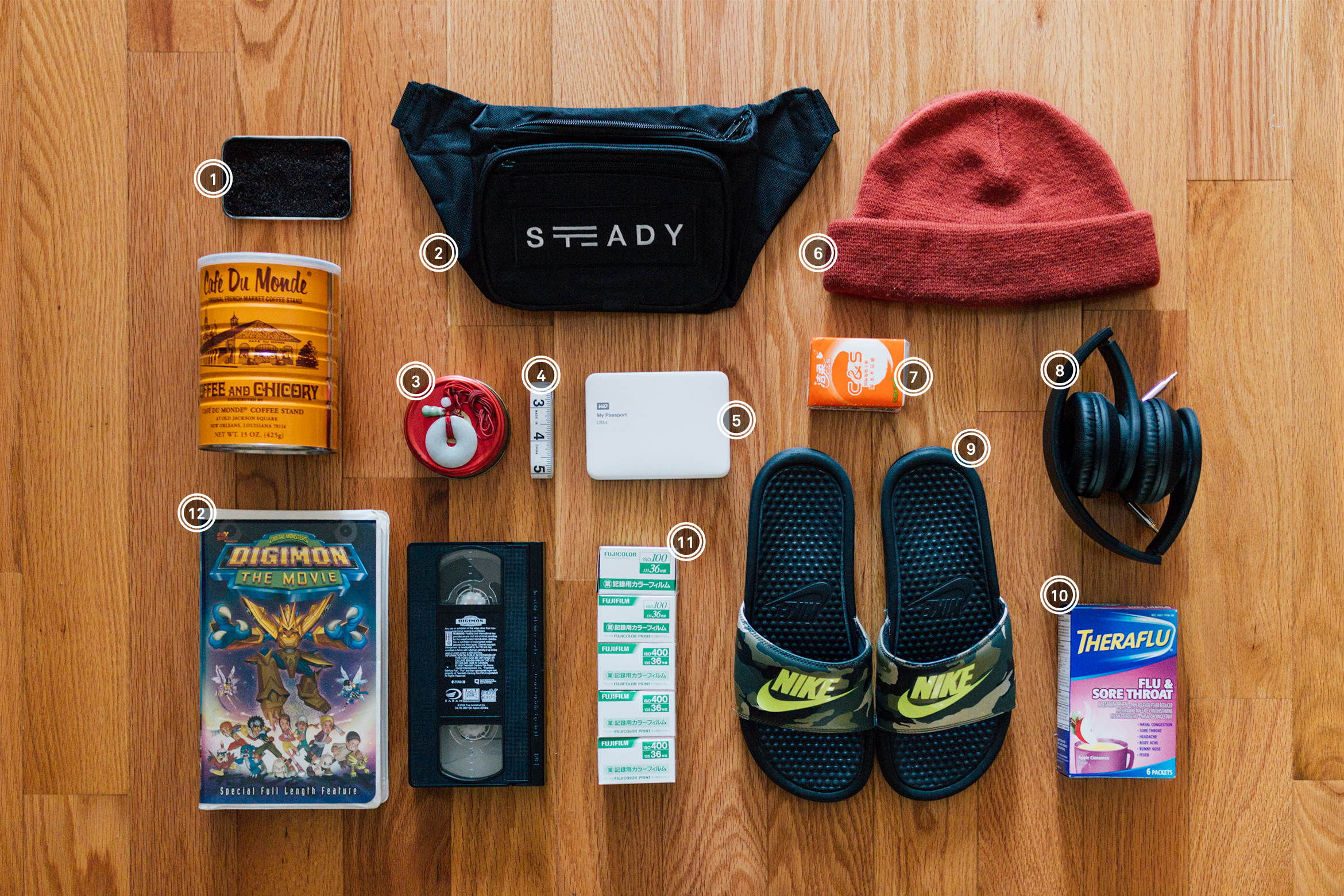 "You know?"_CAL
Cafe Du Monde — First and foremost.
STEADY DAYPACK — Insecure without it.
Jade — For luck and lineage.
Measuring Tape — Size matters.
Western Digital 2TB HDD — My entire existence in 1's and 0's.
Beanie — Headspins.
Tissues — Excuse me. *blows nose*
Headphones — For low motivation nights.
Nike Benassi Slides — Work from home like Fifth Harmony.
Theraflu (Apple Cinnamon) — Please sponsor.
FujiFilm Film — Effortless.
Digimon The Movie — Never grow up.