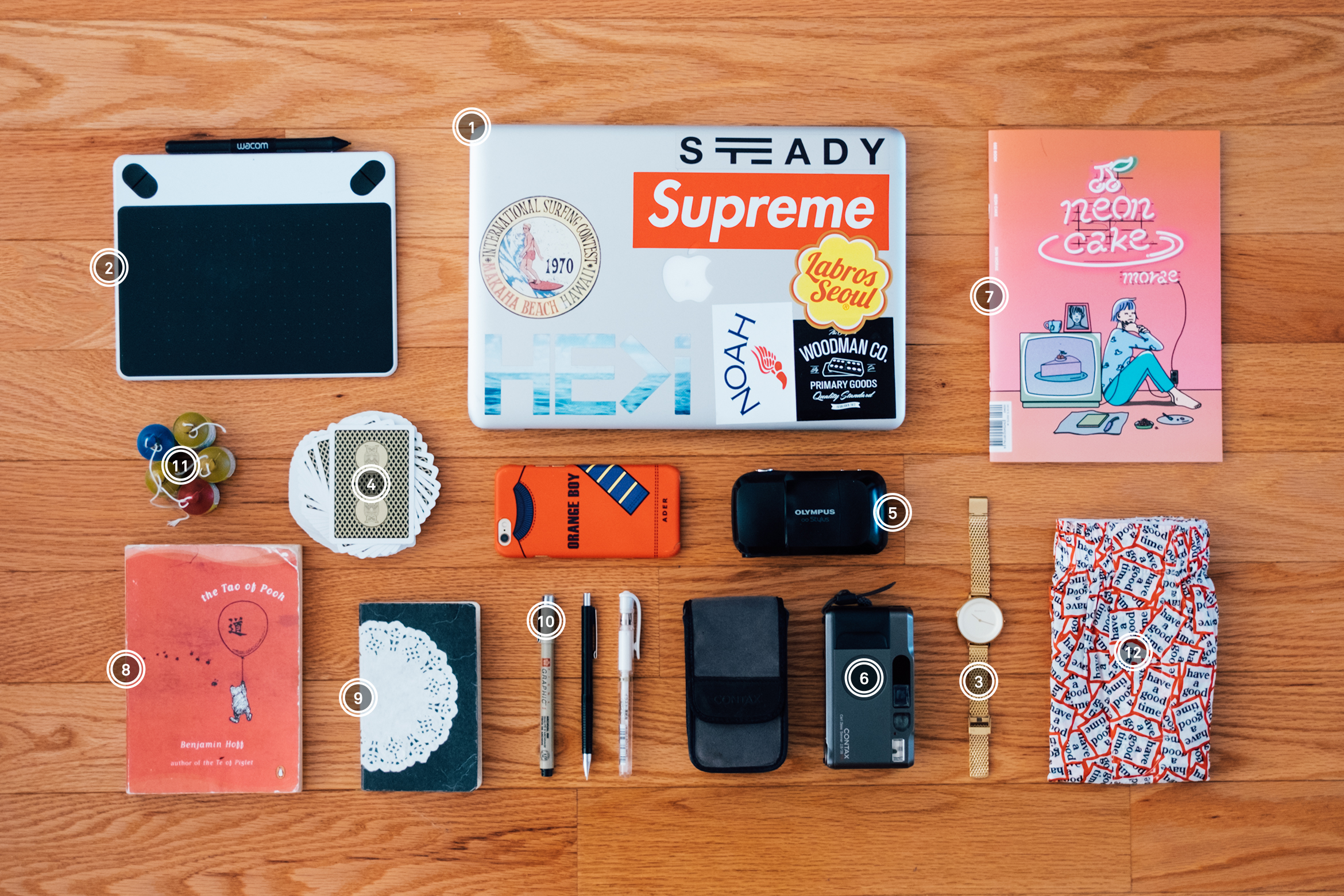 "… You pizza chip"._SANA
Macbook Pro — My means of connecting with the world from my little place in SoCal.
Wacom Tablet — Digital art is a thing I want to get better at.
Watch — Reminder that 'the time is now'.
Deck of Cards — Texas Hold 'Em for truths and dares.
Olympus Stylus —  First point and shoot from my 青豆母.
Contax T2 — Treasure_BrunoMars.mp3
'Neon Cake' by Shin Morae — Favorite artist at the moment; colorful images full of lonely feeling.
'The Tao of Pooh' by Benjamin Hoff — "Things may get a little odd at times, but they work out. You don't have to try very hard to make them work out; you just let them."
Moleskine Mini — To keep all of my thoughts and doodles.
Sakura Pens & Marker — To illustrate all said thoughts and doodles.
Confetti Poppers — Never know when you need to celebrate a joyous moment. Spontaneity.
Have A Good Time Boxers — Wink.