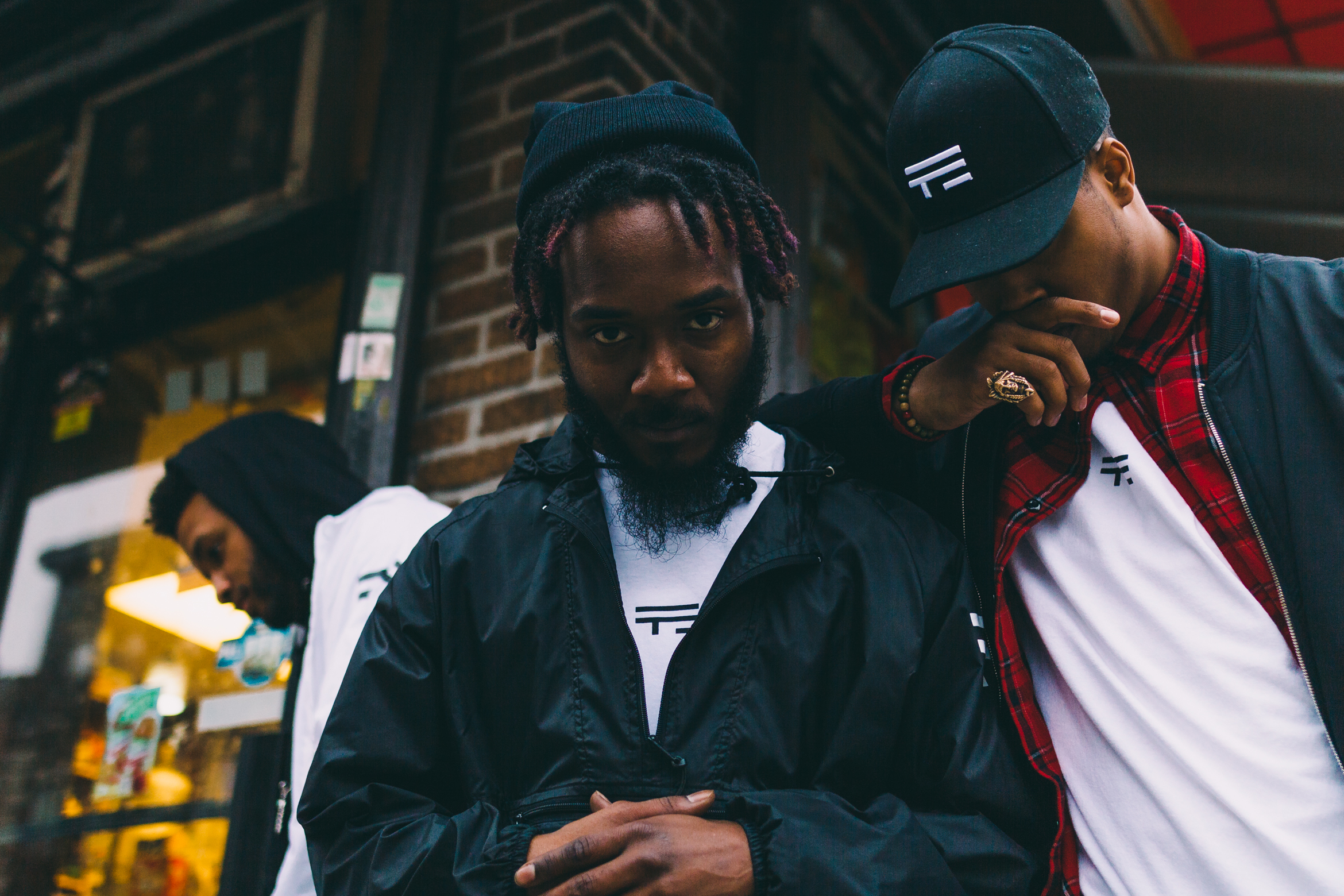 POSSE ǁ XENO FOR STEADY

Shout outs one time to the vast-reaching powers of the internet for bringing RODNEY and us together. Juggling the roles of an independent DJ, producer, and designer at VICE, RODNEY invited us to be a part of his upcoming art exhibition 'TWO FOR THE ROAD'. Kickin' it curbside, we got to meet his creative collective XENO, including RAISIN, an illustrator (center) and CLAY, a stylist, (left). Curious to find out, we asked them how they get down on a Saturday. This is XENO FOR STEADY.

—
CAL: Hey guys, so in what's now established STEADY's Ed. tradition — In three words, what is XENO?
XENO: "Different in origin."
CAL: As a creative collective yourselves, how do you guys feel about general the creative climate of today? What do you like and dislike, if any?
(CLAY): I think it's cool. The one thing I dislike is how it seems like everyone's doing the same thing. For example, how the YEEZY's collection is being worn — exactly and only how it was shown on the runway. As a stylist, I wish other people would try it [and other things] in other ways. Like, the sleeves are mad long. Try rolling them shits up!
(RODNEY): Yea, there's similarities in the music world as well. Lots of similar sounds.
(CLAY): But what I do like is how the creative spirit is alive. Young guys like us are still connecting and talking about it.
CAL: Let's grab a bite after this. Wanna do here or the Chinese spot?
(XENO): Sausalito turkey here yo…deadass shits fire!

—