STEADY X JAEIL CHO —
For the past few months, we've been kickin' it with Queens-based artist and homie JAEIL CHO. Having worked with rapper AWKWAFINA and featured in XXL Mag, we got to exchange our thoughts on things from music, to culture, to current events as we loitered way past our welcome at your favorite Korean cafe. It's all part of the job. We promise.
Today, we're proud to present the fruit of that labor, our latest collaboration, STEADY X JAEIL CHO.
—
A single collaborative piece, inspired by the works of SHEPARD FAIREY, "YUGE" is more than a political endorsement. Beyond a Bernie Sanders win or loss, it's our commentary on this moment in time. In contrast to those who aim to divide us, "YUGE" illustrates the lines that connect us — celebrating notable figures whom we feel have outspokenly fought for inclusiveness, equality, and a more just society.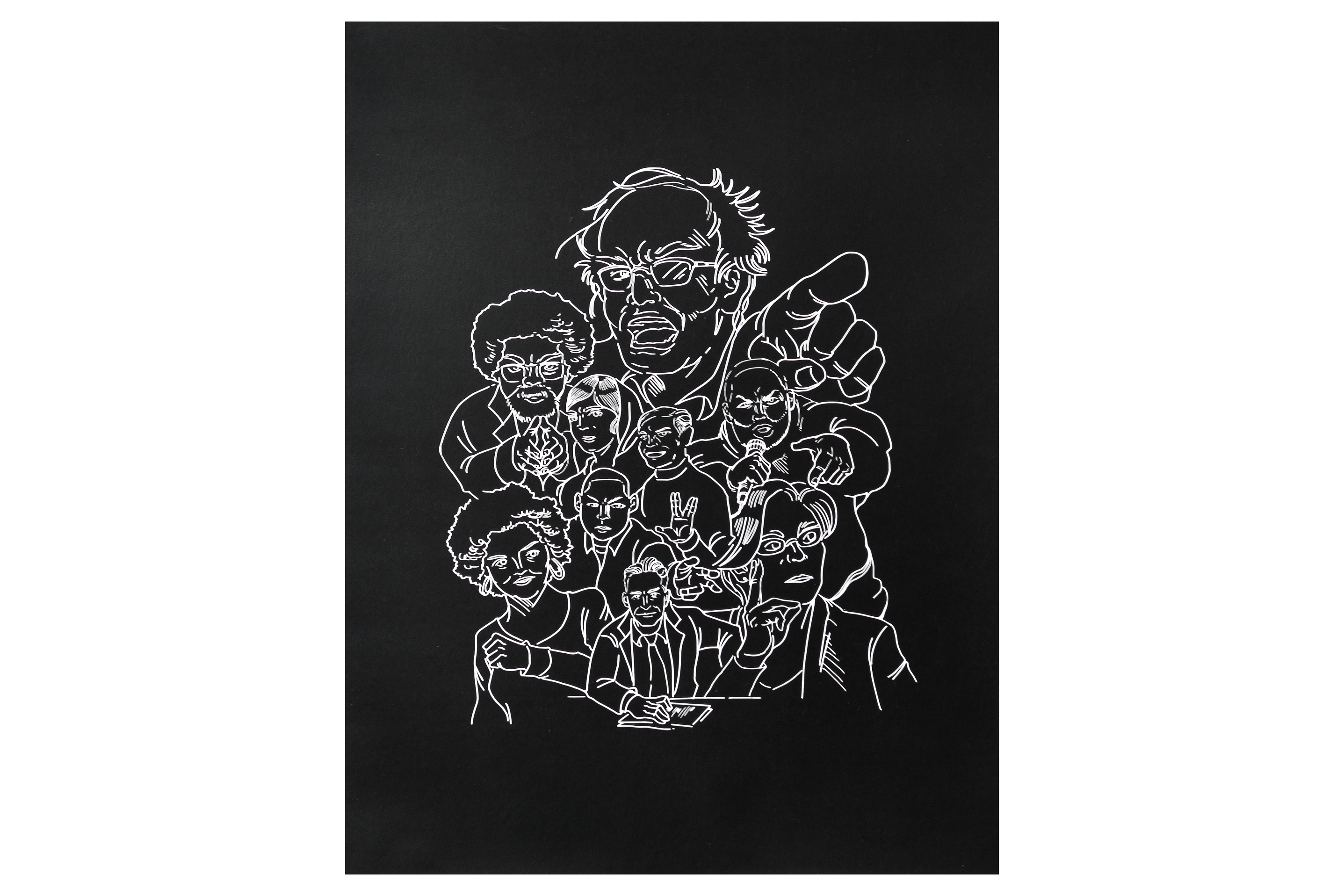 "YUGE" features:
ANGELA DAVIS
CORNEL WEST
EDDIE HUANG
ELIZABETH WARREN
GEORGE TAKEI
MALALA YOUSAFZAI
MICHAEL "KILLER MIKE" RENDER
JON STEWART
Far from comprehensive, there's more than just these select few. There's unsung heroes like you.
The fam is YUGE.
—
"YUGE" is a digital print on 11″ x 14″ matte stock, signed and dated. Quantities limited.
25% of all proceeds will be donated to the Bernie Sanders presidential campaign.
"YUGE" is available now on our webshop.