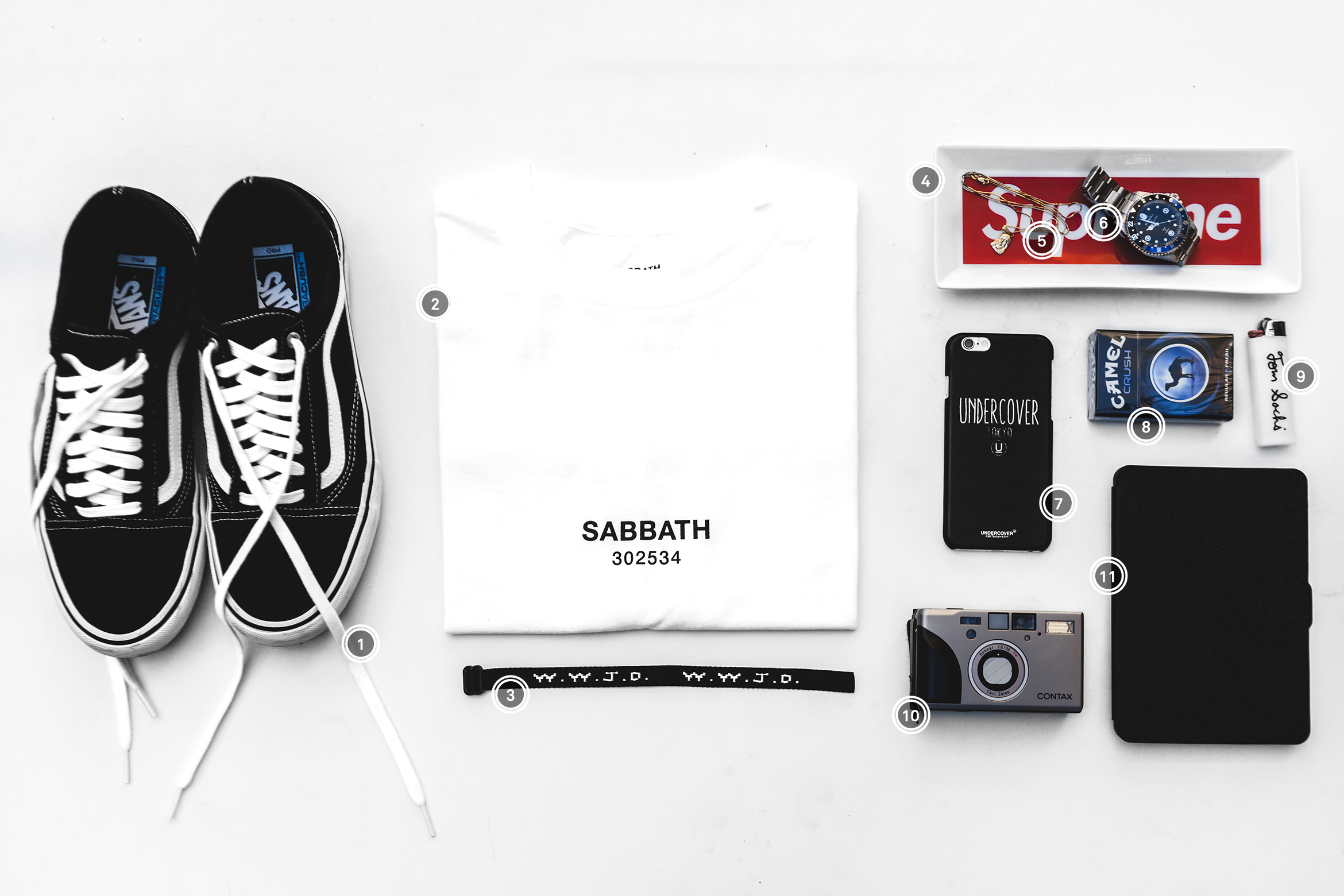 "The essentials of my life, but I'd trade my materials for peace of mind". _KOOK

Vans Old Skool Pro — The extra cushion on my feet helps with the impact of the weight on my shoulders.
Sabbath T-shirt — Based on a true story.
W.W.J.D Bracelet — We all believe in something.
Supreme Ashtray — I just throw shit on here.
Supreme Jesus Piece — Some have golden calves, not me.
BAPE BAPEX Watch — Do not waste both of our times.
iPhone 6/Undercover Case — I carry my idols in my pocket.
Camel Crush Cigarettes — I have demons to fight.
Tom Sachs' BIC lighter — Fuel for the demons.
Contax T3 — Helps me capture my Kafkaesque perspective on life.
Kindle Paper White — I do not know how to stop myself from learning.