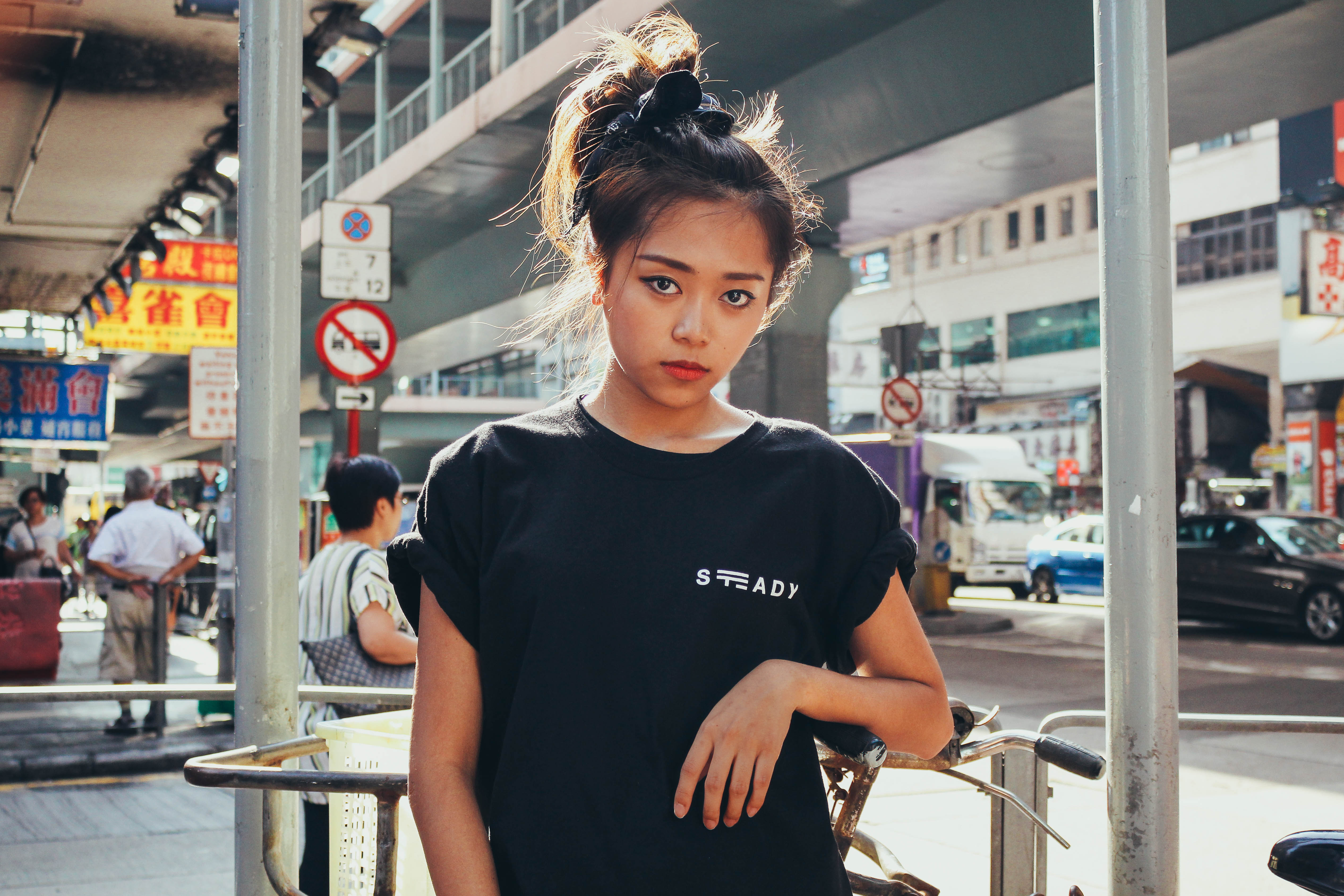 MONGKOK (旺角) ǁ KWAN FOR STEADY

On latest trip over to the far east side, we had the awesome chance of linking up with model, selfie-addict, and Hong Kong hometown girl, KWAN. Despite a few slight mutual difficulties in each other's languages, KWAN expressed to us her interest in American culture — citing watching Fringe as her English tutor. Of course, being the best bad influence we could be, we put her on some. This is KWAN FOR STEADY.

—
CAL: Alright KWAN, KWANS, KWANIE KWANS, so in three words who are you?
KWAN: Casual! (as she casually throws her dirty feet onto the bed). And I would say…both of the extremes, very tomboy-ish or very feminine. Never "sexy" though. I hate the word "sexy".
CAL: Ok so on your Instagram I see you always using #KwanieMove and #KwanieBlue. What are those for?
KWAN: Well I created them for myself really. I like to use them as archives. #KwanieMoves is for all my dance related things. As for #KwanieBlue — my favorite color is blue. People tend to associate blue with sadness but I don't. It's not like red where the color comes off strong or a gray where the color feels depressing. It's a neutral color/feeling to me that can be both strong or soft, and I feel like that represents the kind of person I am.
CAL: That's true actually. A bright blue may feel warm and tropical whereas navy blue can seem completely colder. Wrapping up now, we gotta know, 香港奶茶 or 冷柠茶?
KWAN: 冷柠茶!

—