DIZCO DVZK — YUEN 圓圓 YUEN, DJ KAVEMURA, & DJ MISS YELLOW
Something a little different from our usual STEADY BUMPIN' top 5 format, this week we're talkin' everything YUEN 圓圓 YUEN — the people, their message, and just what it was like to sit down with the fresh young Hong Kong based music and creative collective.
—
It's actually a funny story but, how we came to meet YUEN 圓圓 YUEN was purely by chance. We had just finished up our editorial shoot with KWAN that day and were seeing her off at the MTR station, when we ran into DJ KAVEMURA, an Italian-born DJ and producer now living in Hong Kong (which also happened to be a friend of KWAN's.) She introduced us and we quickly bonded over our mutual love of 90's hip-hop. Everyone at the time had somewhere to be so we snapped a selfie, exchanged WeChat contacts, and went about our way.
Having seen the brand through KWAN, KAVEMURA later let me know that he was interested in learning more about STEADY. And I, likewise, was curious to hear more about his music. Fast forward to later on that week, I caught up again with YUEN 圓圓 YUEN, a little more formally this this time, in a cha chaan teng over in the Sham Shui Po district. This time KAVEMURA brought along DJ MISS YELLOW, a well-known and respected DJ, vocal artist, and multi-talented creative in Hong Kong. Together the two of them are the main faces of the YUEN 圓圓 YUEN collective. After ordering 3 hot lemon tea's I asked them about their story.
—
YUEN 圓圓 YUEN (lit. translated from Cantonese as "round round") is meant to mean whole and well-roundedness. As both a musical and visual creative collective, YUEN 圓圓 YUEN hopes to invite young artists alike to cultivate their own talents in a manner that is wholesome — wholesome in the sense of being not only skilled in their craft but moreover, fulfilled by it. MISS YELLOW went on to further explain themselves and their concept by drawing on the idea of a circle. She stated that like a "circle" of friends, YUEN 圓圓 YUEN is inclusive. She went on to say that the circle can expand outward to become progressively more inclusive rather than just staying inclusive to some while exclusive to others. She emphasized that because of the nature of shape, at any given point any/all individuals within the circle (YUEN 圓圓 YUEN) are all equidistant from the center, with the center defined as the vision and goals they hold together; the essence of the collective itself. She adds that, "there's no room for egos when trying to do something creative", meaning that no members are to be valued over others.
—
As our hot lemon tea now became lukewarm lemon tea, we continued, shifting the convo over to the music. Despite their shared love for the influential Cantonese, European, and American oldies of their pasts, YUEN 圓圓 YUEN today enjoys creating more contemporary soundscapes. Their first project titled "NIGHTLIGHTS" is soon to be released. While waiting for that to drop I bumped KAVEMURA's latest work, DIZCO DVZK, which to some degree serves as a taste of their sound.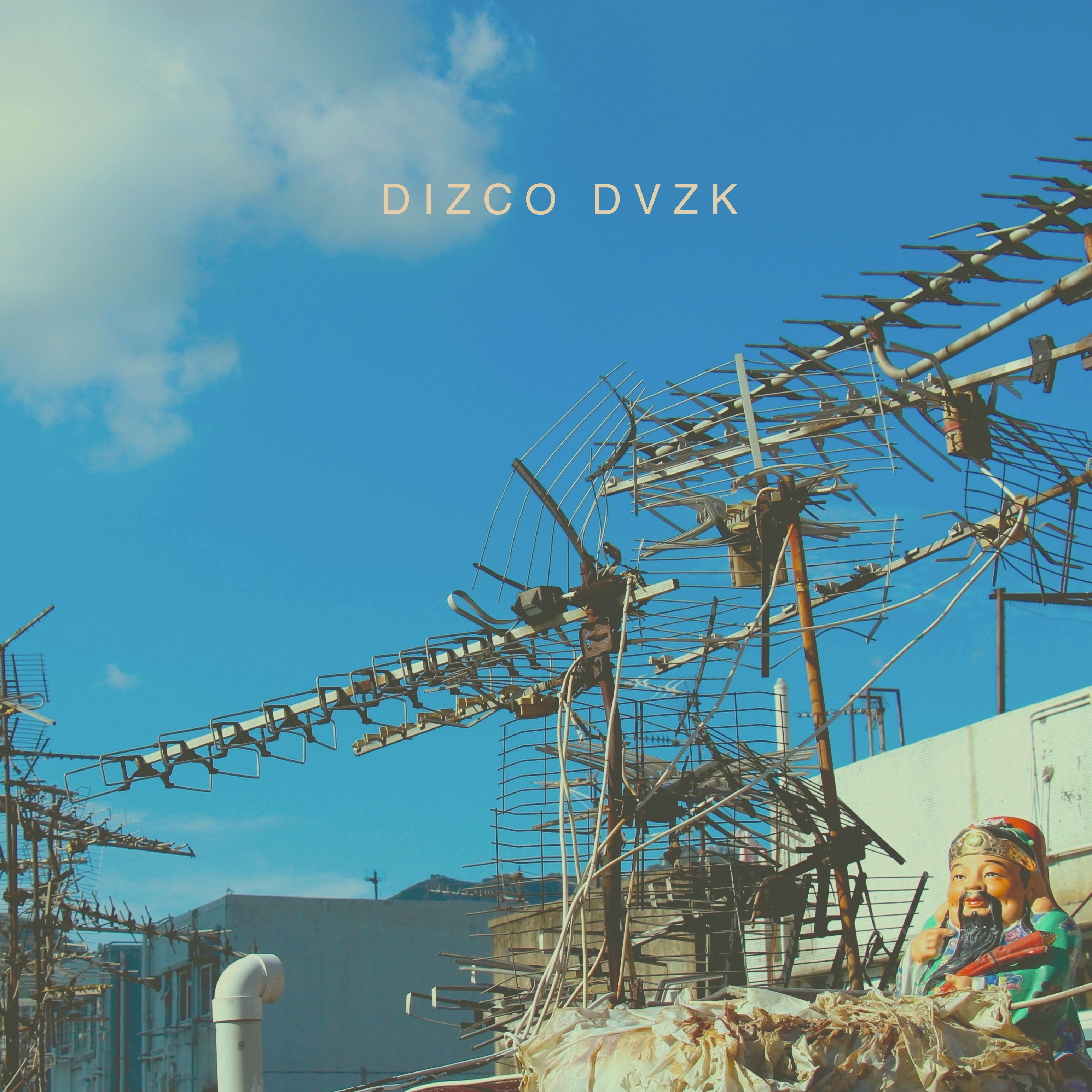 Upon listening to the tape nights before, I didn't really know what to anticipate. Being from New York as well, music is constantly being thrown in my face. I mean, I like the little folk god statue on the cover? (Shoutouts to YUEN 圓圓 YUEN creative!) But man, was I in for a trip.
The instrumentals, done by KAVEMURA are largely electronic and synth-based. Coupled alongside a mixture of vocals the sound is warm, light, and elegant. I'm no connoisseur of electronic music by any stretch but, often times for me, tracks ether bang way too hard or they run the risk of being so atmospheric and empty they straight up put me to bed. DIZCO DVZK though hits a sweet spot. Blending various samples along with original sounds the tape offers up a nice variety that ranges from funk, groove, and even a little jazz, all while still feeling dreamy and etherial. Already away from home, it took me elsewhere.
—
After getting kicked out for not ordering any food after however many long minutes, we settled down and ended our conversation a block down on some park benches. My turn to speak, I told them the STEADY story. Past and present. They listened. Having similar shared values, YUEN 圓圓 YUEN and us, we spoke about our futures and wanting to become role models for our communities. Hong Kong for them, and New York for us. Coming from opposite timezones, we found peace in one another knowing that there's others out there like that of each other. MISS YELLOW capped the night off with the start of something great.
We hope they'll stay STEADYTORUMBLE as we hope to keep it all YUEN YUEN.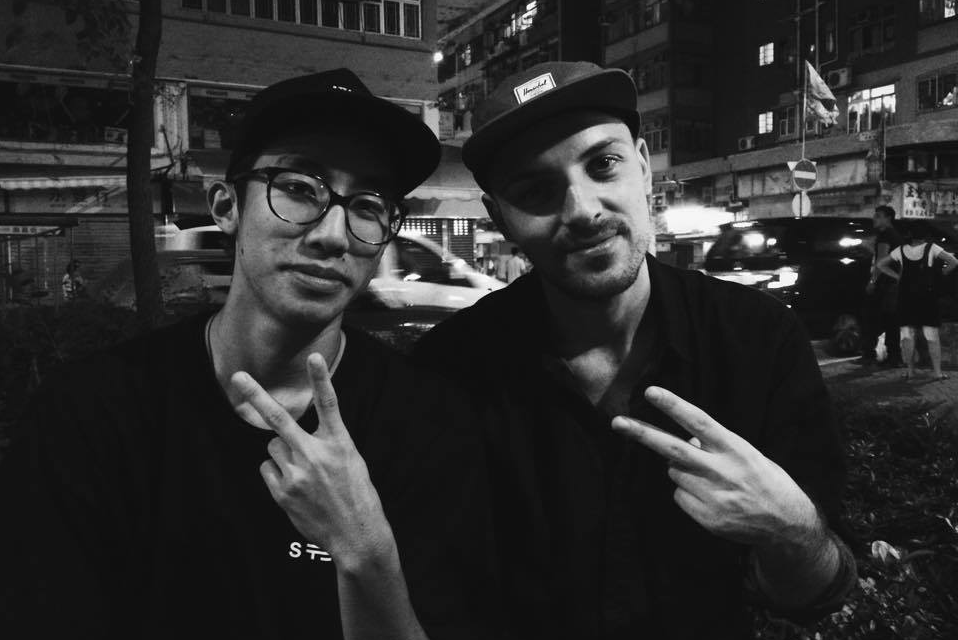 —
Listen to DIZCO DVZK:



Listen to the "TROPICAL WINTER" single:


*Images courtesy of YUEN 圓圓 YUEN.